FORBES Ranks Tampa-St. Petersburg-Clearwater, FL  Number 2 in Metropolitan Statistical Area Report. 
Meanwhile, The  Florida Realtor Organization Reports 37% Increase in Sales; Indicating the Real Estate Market has bottomed out.
Cities in the "Sand States" of Florida, California, Arizona and Nevada, where overbuilding was rampant, are also in trouble, claiming nine of the top 10 spots in our list of cities in free fall. In Las Vegas, Riverside, Calif., and Phoenix,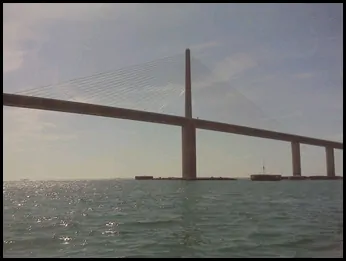 Forbes ranked each MSA on the percent its median home price has fallen since its individual peak, using data provided by Local Market Monitor, a housing market data tracker. To get an estimate for the number of new homes being built, we used data from the U.S. Census Bureau, which tracks how many building permits are issued. Roughly 98% of these permits become new home starts. We looked at the percent change in new building permits between February 2007 and February 2010.
Tampa-St. Petersburg-Clearwater, FL
Net Population Change, 2006-2009: 2.33%
Per Capita Gross Domestic Product: $42,562.92
Change in New Building Permits, February 2007-February 2010: -44.18%
Change in Unemployment, January 2007-January 2010: 235.90%
Change in New Jobs Added, February 2007 – February 2010: -9.87%
Change in Median Home Price from Market Peak: -32%
How has this effected the Real Estate Market here in Tampa Bay? Better than you may think.
Great News for buyers as Tampa Bay was ranked #5 on the top cheapest places to live. 
The Florida Association of Realtors reported that NAR's latest outlook anticipates a rise in home sales in late spring, which should help to absorb inventory. Increased pending sales is a positive sign for home prices, which are continuing to stabilize, according to NAR Chief Economist Lawrence Yun.
Statewide existing home sales last month increased 37 percent over statewide sales activity in February. Also noteworthy: While March's statewide existing-home median price of $137,000 was down from the same time a year ago, it was 4.3 percent higher than February's statewide existing-home median price.
Florida Realtors also reported a 63 percent increase in statewide sales of existing condos in March compared to the previous year's sales figure; statewide existing condo sales last month rose 40.6 percent over the total units sold in February. 
The increase in Condo sales in the Tampa Bay area is largely due to Condo Developments that are now offering financing.  This is especially true for many projects in the Channelside District, near Downtown Tampa which had been on hold, leaving brand new condos vacant for years.
Have a comment on the Real Estate Market in Tampa Bay? Let us know what you think?  
You can also search all MLS Listings in Tampa Bay here.