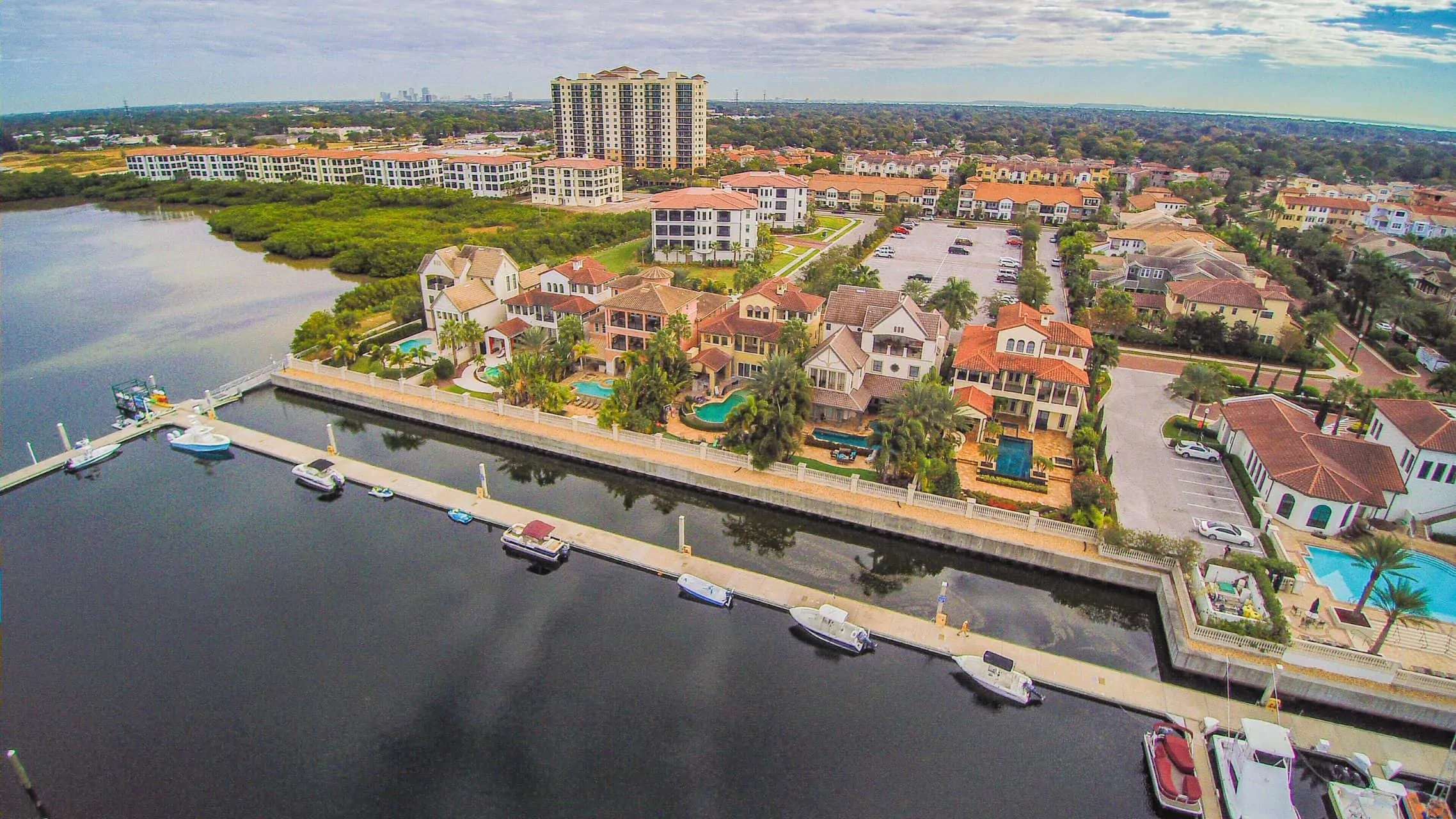 Westshore Marina District, FL Real Estate
You found the right website if you are searching for homes for sale in Westshore Marina District, FL. Our website has EVERY Westshore Marina District home for sale in Florida listed with My Florida Regional MLS (Stellar MLS).
When you say Westshore, many people immediately think of Old Tampa Bay and the historic Westshore Yacht Club and glorious West Coast sunsets viewed from the vantage point of a boat. This location near the big bridges is prized by water-lovers who insist on being at the center of things with quick access to every important locale. The Westshore Marina District is literally minutes from first-class culture-and-entertainment venues in both downtown Tampa and St. Pete. Tampa International Airport is mere minutes away. The Westshore Marina District is a master-planned community that is both waterfront (1.5 miles) and walkable. Here you may choose a contemporary townhome, a stylish resort-style apartment or a luxurious marina-front tower residence. You can close out your day with dinner at a waterfront restaurant or a walk along urban trails and parks studded with public art. The deep-water marina offers boaters immediate access to the bay. The Marina District is "coming alive as a mixed-use district," Franklin Street expert Darron Kattan told The Tampa Bay Times. Spas, salons, high-end coffeeshops and more are catering to those expecting upscale features close at hand with more on the drawing board, including a boutique grocer and a surf-and-marina shop.
Buying a Westshore Marina District Home
We want to make your home search and buying experience as stress free and rewarding as possible. Use our Westshore Marina District, Florida real estate expertise to make sure you don't miss out on any homes that meet your needs or pay too much for your next home.
Selling Your Westshore Marina District Home
We are here to get your house aggressively marketed to sell as quickly as possible and for the best price! Our goals are to help you get your Westshore Marina District, FL home sold, put you in the strongest negotiating position as possible, and to make it easier for you and reduce surprises.
Living in Westshore Marina District
Hot Westshore Marina District Properties