Homebuyers tell me they "only want to look at short sales". My initial response is why? You can read a previous post here about Can I get a short sale for 20% less than asking price?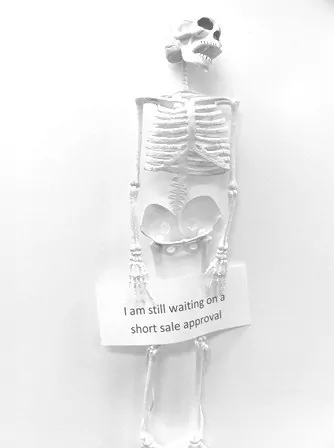 Short Sale Disadvantages: The question today is a short sale worth the months of waiting just to find out that the seller's bank isn't going to accept your offer?
The loss mitigation reps have hundreds of cases assigned to them and are paid on performance. A "kick out" price is determined by a supervisor and the loss mitigation rep is given a monetary incentive to get anything higher for the mortgage
It is an enormous frustration to investors doing short sales when lenders take months to make a decision and just don't seem to care.
Advantages to by a bank-owned property versus a short sale:
1. Bank-owned homes can close quick! 30 days on average.
2. Banks are motivated to move the property and some our offering some great incentives, including closing costs assistance.
3.  If you are going to use the home as your primary residence, First Look Initiative Gives Homebuyers 15 Days to Buy Homesteps® Homes Without Investor Competition
Here's some statistics for short sales in the Tampa Bay area reported by Jeff Harrington at Tampabay.com.
All told, 52 percent of all bay area sales were distressed. The breakdown: 30% were foreclosures, and 22% where short sales. It seems the trend is to purchase homes that have already been foreclosed on.
By Rae Anna Conforti, Prudential Tropical Realty-Tampa, Fl
You can reach Rae and search for all homes for sale here