Tampa Homeowners Struggle With Choosing The Right Insurance Policies: Tips You Need To Know Before You Decide!
A recent study suggests that consumers may be buying homeowners insurance policies based on false assumptions about coverage, and that they have no practical way of accurately comparing rates and policies.
Insurance agents will tell you that one company's homeowners insurance policy is fundamentally the same as another company's policy because the insurance industry uses a widely accepted, standardized policy format called an HO3.
Companies add their own features and options, of course, but the standard HO3 form is used as a starting point. It provides a basis for comparison by which a consumer can decide whether to add features for additional premium or remove provisions to reduce cost.
That's the homeowners insurance market as we know it or, at least, as we think we know it. Daniel Schwarcz, a University of Minnesota Law School associate professor, has completed a study that "empirically debunks" what he describes as the myth of standardized homeowners insurance.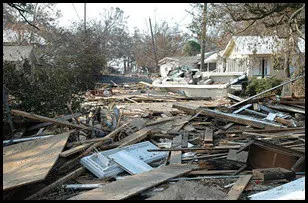 Schwarcz says different homeowners policies are actually radically different in numerous important respects. He says many policies offer less coverage than the standard H03. Even worse, according to Schwarcz, consumers "have access to virtually no information concerning crucial deviations in homeowners insurance policy forms."
The Insurance Services Organization (ISO) develops standardized insurance policy forms for various lines of insurance. These contain definitions, coverage provisions and other elements used by the industry as the common foundations upon which to build competing products.
The HO3 policy, for example, includes coverage for property damage resulting from "accidental discharge" of water. This would pay for damages caused by a leaking pipe inside a wall. A consumer in the market for homeowners insurance might reasonably assume that a policy includes this coverage.
Schwarcz' study indicates otherwise. He says most of the policies he examined specifically exclude coverage for "any seepage or leakage of water." Consumers are unaware of this and other important variations, he says, because companies refuse to make policy forms available until after a contract is signed, because agents are commonly ignorant of differences between policies they sell, and because state regulators fail to provide silos of accurate, comprehensible data about different policies sold in their states.
What have we learned? Just this: Schwarcz believes that as a Florida consumer you have virtually no practical means by which to avoid purchasing a potentially inadequate homeowners insurance policy whose deficiencies won't be apparent to you until you need it most thanks to an ill-informed agent and feeble state regulators.
So, how much does homeowners insurance cost?
Since there are so many variables, consider going to an independent agent for an estimate, as opposed to a so-called captive agent that sells insurance through just one company. Call around until you find any agent who values your business, can tell you how much policies cost, and inform you in detail how the policies he or she sells differ from the standard HO3 form.
This really boils down to service before the sale. And it could take you a while to find an agent who is up to it because, according to Schwarcz, plenty of ill-informed agents truly believe that the homeowners policies they sell are standardized but for a few well documented exceptions. Ask them to dig deeper. If they refuse, move on.
This is a guest post provided by:
David G. Hackett is a licensed insurance agent for RAM Insurance Services in Tampa Bay, FL., and chief executive of the Florida Insurance Network. You may also read his blog at http://florida-insurance.net/, visit www.TheFloridaInsuranceNetwork.com
See Also: Some Mortgage Companies Now Require Sinkhole Coverage