In the Tampa Real Estate boom of 2005-2007, it seemed all a seller had to do was place a sign in the front yard, bake some cookies, and within a couple weeks offers were flying in.
What has changed? The major factor is the amount of inventory buyers have to choose from, which creates a lack of urgency. It stands to reason that during that time of limbo, a larger number of properties on the market become available for buyers to choose from.
Rae Anna Conforti, a Realtor with Prudential Tropical Realty, suggests a few things to consider when choosing a Realtor to market your home.
The Future of Real Estate Marketing
Viral Marketing is a fairly new concept in the home selling process. Innovative real estate agents are turning to new methods of advertising using blogs and social media to get the word out. Facebook, twitter and Linkedin are the most popular viral marketing campaigns now being used. Discussions about "where the best neighborhoods are" are being asked on these popular word-of-mouth sites, and friends and family are more than happy to share their advice.
Photography
Pictures are the first impression and most important factor in getting a buyer in the door. A wide angle lens and professional flash will make all the difference in capturing a potential buyer's eyes. Eighty-five percent of all buyers start their search online. About one-third of my buyers come from out-of-state or out of the U.S. They select the homes they want to see based on pictures.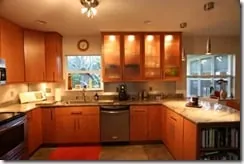 Home Staging:
I always encourage sellers to obtain the services of a professional Home Staging Consultant. There is a misconception that Home Staging costs a lot of money. That really depends on if a consultant works with what you already have, and in most cases they will.
It's time to use every trick in the book to get your house sold. "Same is lame. Boring is invisible. Staging makes your house stand out from the competition," says Ann Alderson, president of Tampa-based, Staging South Tampa, LLC. She adds, "Selling a property in today's market requires strategic thinking. Staging forces sellers to think like a buyer. Adopting this perspective early on will help you in many ways when preparing your home for the market." To give you an idea of how well staging works, the Real Estate Staging Statistics Report by RESA, released in 2009, notes that, "Vacant homes in our study that were previously on the market an average of 190 days as un-staged properties, had not sold. Those same homes were taken off the market, staged and re-listed. Those properties on average sold 28 days after they were staged, which is 85% less time on the market."
A professional Home Staging Consultant and an experienced Realtor will provide you with a plan of the exact things you need to do in order to make your home sell at the best price in the shortest possible time.