TBO.com reported that developers filed paperwork with the Aviation Authority board at Tampa International Airport for height variances for several new towers in downtown Tampa.
Could this be the comeback we've all been waiting for?
Many restaurants and bars have popped up in the last few years in the Downtown Tampa area, however there are only a few residential buildings in Downtown.  My favorite is Skypoint Condos. Sales are strong and currently it is the only Luxury Hi-Rise for sale .
You can check out the development here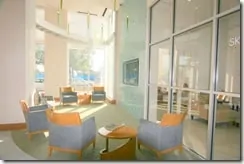 Last year a study was conducted on residential development and the projected growth for housing.  People living within 3 miles of downtown equal 98,080, however there are only 3,000 people who actually live in Downtown.  No wonder developers are planning for the future. You can read the 2010 Downtown Tampa Residential Study here.
Proposed Condo Developments include:
Twin 320-foot tall residential and retail towers on three acres, directly across the street from the St. Pete Times Forum.
A 551-foot-tall residential tower, bordered by Jefferson and Whiting streets
One 557-foot-tall residential tower at the southeast corner of Morgan and Whiting streets
View All MLS Listings for Downtown Tampa and Channelside. Tampa Bay Dwellings