I know it is tempting to look at homes for sale on Zillow.
If you are buying a home, chances are you are going to look online at consumer websites for homes for sale. It is just too tempting not to look on your own, isn't it.
The problem is that an innocent look typically leads to frustration for many buyers because they are seeing homes that look like they are for sale, but they are really under contract — or, even worse, not for sale at all.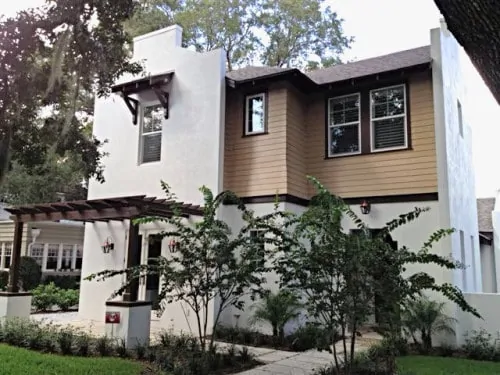 Are Zillow's listings accurate?
Zillow takes its information from our brokers' listing feeds and uploads it to their site. In the process, some information doesn't translate, and Zillow has a very high rate of inaccuracies. The data doesn't transfer properly, and a consumer who falls in love with a property has no way of knowing it's not actually on the market until she asks her Realtor.
What do AWC and PNC mean in a property listing under the status?
Here in Tampa, our MLS (multiple listing service) provider uses these acronyms to describe a property's status.
If you ever see AWC or PNC under a listing's status, it means "active with contract" and there is a sale pending. "Active with contract" means there is a contract pending with contingencies, and the seller is only accepting back-up offers. Agents usually won't show these homes to buyers unless there's a really compelling reason to look. If the listing is your dream home, you may want to submit a back-up offer. Sometimes your Realtor sends you only homes that are accepting back-up offers. I do this for my own clients when inventory is very low and they are out of options.
Listings may be placed in "active with contract" status if one or more of the contingencies below are met:
A.   Kick-out clause

B.   Back-ups requested

C.   First right of refusal

D.   Pending third-party approval

E.    Financing

F.    Inspections

G.   Other contract contingencies

H.   REO waiting for signatures
The words "Under contract taking backups" must be added as the first words in the Public remarks. An "active with contract listing" will be treated as an "active" listing for export purposes only (for example, on Realtor.com and IDX websites).
What about those pre-foreclosure listings you are seeing?
Zillow will also show you listings that look like they are for sale, but they really are not. If you are using third-party sites to conduct your home search, then you may want to check out this article that explains pre-foreclosures you see listed on not only Zillow, but Trulia and RealtyTrac.
The best way to get accurate information online as a buyer when you want to look at properties your Realtor isn't sending you is to use Realtor.com. Realtor.com is operated by Move Inc., but the domain belongs to the National Association of Realtors, and the association has a lot of control over how the site operates.
The positive side of this relationship is that Realtor.com gets its data directly from MLSs, so it is (in theory) more accurate than Zillow. You may have noticed some TV advertising indicating that Realtor.com has the most accurate search for homebuyers. Well, it is true!
Some homes are not listed for sale in our Tampa Bay MLS or on Zillow. They are called pocket listings and these are homes not yet on the market that agents know about beforehand.  If you are looking for a Realtor in the Tampa Bay Area to work with, please contact us here.