Ripple Effects from the Pandemic: What Will and Won't Change in Tampa Real Estate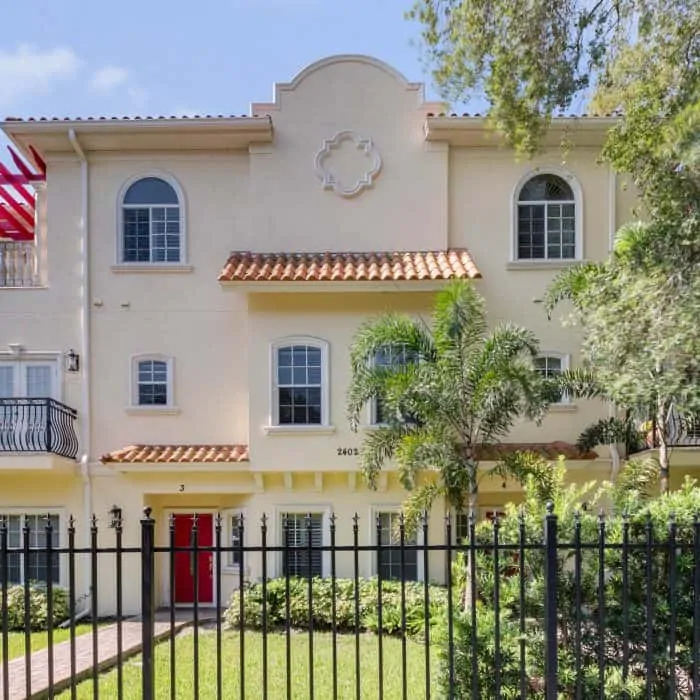 Are Tiny Houses in Peril? Maybe, But Interest Rates Will Stay Rock Bottom
First off, here's an update from my universe: I'm hearing from clients and old friends, only to find out that people are making plans to move forward with their lives. I feel that everybody who is buying right now has a reason. People are deciding what they want as we enter the peak of the pandemic and move past it, and they're already starting to think about how they're going to make changes. Many of those changes involve moving!
There is more activity in the Tampa real-estate market than you might suspect. Money magazine reports: 
"Many real estate agents are optimistic that the market will soon snap back. Pending home sales went up 6.2% in the week ending April 19, Zillow reports. And, after falling for five weeks, mortgage applications rose 12% for the week ending April 24, compared with the previous week, according to the Mortgage Bankers Association."
What WON'T Change – Interest Rates
Elliot Eisenberg, Ph.D., consulting economist for Greater Tampa REALTORS, says interest rates will say low, low, low because the last thing that the Federal Reserve will want to do is interfere with the nation's economic recovery.
Not to say that everything is roses during COVID-19. When new stats are compiled, April home sales will, of course, show a decline because of the pandemic, Eisenberg says. 
But the fact that inventory – the stock of available houses – is at record lows means that the housing market is not headed for that disastrous burst-bubble thing it did more than a decade ago. It is still a seller's market here in Tampa Bay. He predicts a brief economic downtown from which Florida may recover soonest because of more people relocating to the Sunshine State.
The Tiny House Movement – Speeding Ahead or Stalled?
While some cities (think: San Diego with its new proposal to expand zoning laws) are turning to tiny houses to help create more affordable housing, other experts predict that the pandemic may put an end to the movement. In an article in The Atlantic, "The Pandemic has Made a Mockery of Minimalism," the author points out that drastically paring down one's space and belongings doesn't make much sense for people confined to their homes for weeks or months.
Two factors present during the pandemic might work against tiny homes. 
One is that more people are working from home, and this shift in the workforce could take root and become more permanent. That means people will be looking for more square footage in their homes so they can carve out a dedicated workspace.

A second reason is that tiny homes work best for people who spend a lot of time outside of them. They're either at their employer's workplace or hanging out in the sorts of large, public congregating areas that are the first to shut down in times of crisis. Tiny houses in big cities also can pack people densely in close quarters, which may not be the most desirable state of affairs in the future.
I suspect that social distancing practices will spill over into the way we approach our home lives, and I can see a new standard emerging. The three-bedroom, two-bath minimum requirement so many buyers adopted over the years may be replaced with a desire for larger homes with a minimum of four bedrooms. I wouldn't be surprised to see an increase in sales of five-bedroom homes as well – plus larger lot sizes. Lots close to other neighbors might not be as attractive anymore. And nuclear families may have to merge as the generations once again consider living together. But we'll see!
What's Your Story?
If you're thinking of making changes post-COVID-19 that involve real estate, I can help you navigate the way. There's no reason to put your life on hold forever. As that Money magazine article also states: "Despite the difficulty of listing and closing house sales, many real estate market fundamentals are strong, real estate experts say." If you're planning to upsize or downsize, move out to the country, relocate to be closer to family – whatever your circumstance, give me a shout!
Check out our inventory of 4 bedroom plus homes for sale here!