By: Rae Anna Conforti, Realtor in Tampa, Fl
The Future of Real Estate Marketing….The Tampa Real Estate Industry has seen many changes in the last few years.  Over 85% of home buyers and sellers use the Internet to start their research.  Therefore, it is essential for Real Estate Agents to be tech savvy, using social media, blogs and viral marketing tools.  Serious buyers are educating themselves by visiting these sites to research market conditions.
Before you choose a listing agent ask them which online marketing tools they are using.  Don't just take their word for it.  Ask them for a demonstration of what they are doing.
These are some examples of how I use Blogs and Social Media for Real Estate Marketing.
Check out who's following them on twitter and Facebook.  Look at how many fans or followers they have.
Look at their Real Estate Blog, are they incorporating Social Media?
View their MLS search site. Every Agent should have one.
There's no better way to research someone than to do a google search for their name, (this is mine Rae+Catanese)  You will get an insight as to their marketing efforts and online presence.
If they have a Linkedin account you want to look at their recommendations.  Real life testimonials and referrals from clients are key elements when choosing an agent to represent you.
Notice what type of information they are sharing on these sites.  Is it useful for home buyers and sellers?
Do the article headlines capture your attention?
Are they posting relevant news on a consistent basis?   (Good for the search engines)
Are they active in the Real Estate Community and recognized by local and national news media?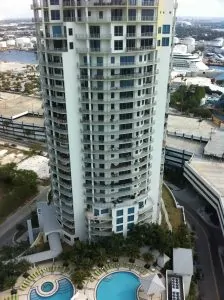 Like the photos?  Check out the
How a Creative Agent can attract the right buyers?
Whether you live in a master planned community with amenities, a waterfront estate home or an equestrian friendly community with acreage.  Your home has something unique and special.  A good Realtor will know how to market to your specific audience.  Your Real Estate Agent needs to understand how to correctly price your home, take awesome pictures and provide detailed descriptions that will entice buyers to put your home on their must see list!

Over 85% of home buyers start their search online.  Advertising is a crucial part of any marketing campaign.  With the high levels of inventory we are still experiencing in the Tampa Bay Area, getting the most exposure has never been more important.
Please consider following me on your favorite social media site if you enjoyed this article.