How many of you have had a contract to purchase a home and the bank needed an extension? Almost every sale I've had this year has resulted in an extension of the closing date.  The main reason in my opinion, is setting unrealistic closing times and a large increase in sales.  Short Sales are another problem because once the short sale is finally approved, the owner's bank wants buyers to close in 30 days.  This is unrealistic in Tampa's Housing Market.  Hey there BIG Banks… give us 45 days to close. 

By Ken Fears

Manager, Regional Economics
Here in the area covered by the Greater Tampa Association of REALTORS® there were 18.7% more home sales in the second quarter of 2010 than during the same period in 2009. This upward trajectory for sales has provided the basis for the confidence necessary to stimulate modest price growth in many markets around the country. The national median home prices was 1.0% higher in June than 12 months earlier, while locally there was a 2.0% increase in the average home price over the four quarters ending in June. This price growth in turn has helped to stabilized the credit markets and abate the flow of foreclosures from resetting loans.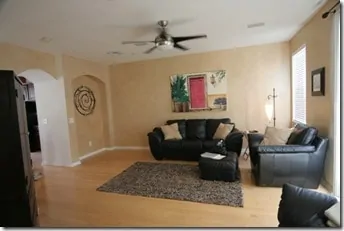 Not all home sales have gone smoothly, though. Many Realtors® report problems closing short sales. Anecdotal information suggests that banks are under staffed. In addition, new Federal programs and requirements add to the litany of paperwork required to complete one of these transactions. In early May, just after the deadline for the home buyer tax credit, the NAR began a campaign to have Congress extend the time frame for homebuyers to complete their home sale and receive the tax credit, so long as they were under contract on April 30th. Near midnight on June 30th, Congress passed a stand‐alone bill to extend this closing period. Such quick action is a true feat in Washington.
Here in the area covered by the Greater Tampa Association of REALTORS® the time to close after a contract was signed increased over the 4‐quarter period ending in June by 32.5% suggesting that banks are having trouble closing deals in this area. A tally of homes showed that 2,727 homes went under contract on or before April 30th, but had not closed as of July 1st. All of these home buyers will benefit from the extension.
The tax credit clearly had positive effects for the national and most local markets. Congress' extension of the closing data will sprinkle home sales over the subsequent three months, helping to smooth the decline from the tax‐incentive‐fueled period. Sales are likely to remain lower than during the credit period, but mortgage rates continue to skim along all‐time lows and sellers desperate to move before autumn will make price adjustments. The result may be modest and localized price adjustments, but steadier sales as employment slowly begins to recover.
See Also: