Moving to Florida and need to get a driver license and your car registered?

If you have an out-of-state license, you may be able to convert your license without taking a written or road test. Review the requirements for citizens and non-citizens.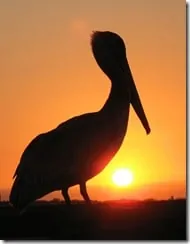 Obtain vehicle insurance from a company licensed to do business in Florida–in other words, visit a Florida insurance agent.

Take your proof of Florida insurance; your original out of state title and verification of physical inspection of the motor vehicle's *vehicle identification number (VIN), completed on form HSMV 82040 or HSMV 82042 to your local Florida county tax collector's office. If there is more than one owner on the out of state title for transfer, all applicants must sign the application or all applicants must be present.

In the state of Florida, a motor vehicle is required by law to be registered within ten days of the owner either becoming employed, placing children in public school, or establishing residency. Registering your motor vehicle goes hand in hand with the titling process.

  

VIN verification is required for all USED motor vehicles not currently titled in Florida, including trailers with a weight of 2,000 pounds or more.
*The VIN must be physically inspected by one of the following:
A law enforcement officer from any state.

A licensed Florida or out of state motor vehicle dealer.
NOTE: If the VIN is verified by an out of state motor vehicle dealer, the verification must be submitted on their letterhead stationary.

A Florida DMV Compliance Examiner/Inspector, DMV or tax collector employee.

A notary public commissioned by the state of Florida.

Provost Marshal (an officer who supervises the military police of a command) or a commissioned officer in active military service, with a rank of 2nd lieutenant or higher or an LNC, "Legalman, Chief Petty Officer, E-7".
If the out of state title is currently in the possession of an out of state lienholder, the tax collector's office will assist you in contacting the lienholder to obtain the title. The lien will be recorded on the Florida title when issued and will be mailed to the lienholder.
Search all homes in Tampa, St. Pete and Clearwater. 

Visit our MLS search site

.