"Florida continues to be the worst state in terms of delinquencies with 26 percent of Florida mortgages one payment or more past due as of December 31st.  20.4 percent of Florida mortgages are 90 days or more past due or already in the process of foreclosure.  Nevada is the second worst state with 24.7 percent of its mortgages one payment or more past due and 19 percent 90 days or more past due or in foreclosure."
These numbers are quite shocking to say the least.  I can say that the amount of buyer's that are taking advantage of our foreclosure market here in Tampa Bay has greatly increased since last year. The largest trend I see as a Realtor, are people coming from the Northeast purchasing for retirement, or investment property.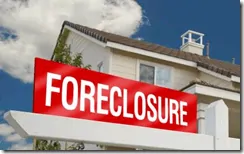 Another interesting fact: our Tampa Real Estate market is experiencing the come back of the "bidding war" We haven't seen that in our real estate market since it's peak in 2004-2007.
When a foreclosure comes on the market in the lower end price ranges, 125K and under, there could be as many as 15 offers submitted. This has turned around our market making it very difficult for people to actually purchase a home.  Even worse, is that the first time home buyer tax credit expires the end of April, making the competition is fierce.
Many people look at the national statistics which state "Delinquencies, Foreclosure Starts Fall in Latest MBA National Delinquency Survey"  This is not the case here in Florida according to the latest numbers from the Mortgage Bankers Association.
Search all Homes in Tampa, St. Pete and Clearwater.
If you would like a list of homes in Foreclosure please let me know.
813 784 7744 Rae Anna Conforti, PA