By now everyone has seen the news on the Sinkhole that swallowed a home and took someone's life just outside of Tampa in a city called Seffner.  In fact, my phone starting ringing today with buyers asking me if the areas they are looking in have sinkhole activity, which is a valid concern, but not something to get too anxious about if you do your research before you purchase a home.  
Here's what you need to know about obtaining sinkhole insurance coverage.  I've included links to sinkhole maps which displays locations of homes that are in sinkhole prone areas at the end of the article.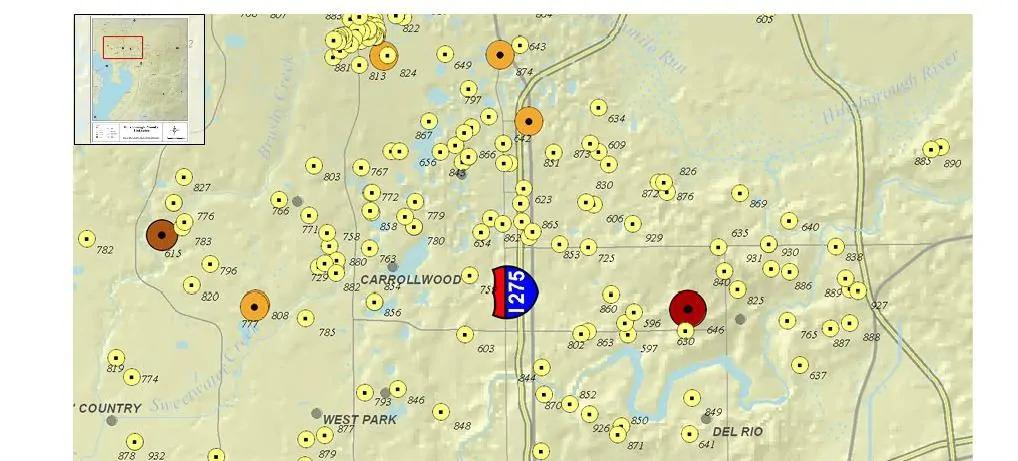 The main concern right now for Insurance Companies in Florida is sinkhole claims.  As a result, a lot of the companies are excluding sinkhole from their policies and are only offering Catastrophic Ground collapse. If they do offer sinkhole insurance, most times, there is an inspection requirement. The sinkhole inspection is $140, but the companies pay half and the clients pay the remainder. These inspections determine whether or not sinkhole coverage can be added.
The sinkhole inspection DOES NOT guarantee coverage.   The main areas that are affected are Hillsborough, Pinellas, Citrus, and Pasco and Hernando counties.
We offer clients the option of going with or without sinkhole coverage. The decision is up to clients in most cases. There are a few mortgage companies that are requiring clients to get the sinkhole coverage. We try to educate and explain to these clients as much as possible so that they understand the difference.
Catastrophic ground collapse has to be a total loss and the damage as to be visible to the naked eye. The home must be deemed inhabitable before the insurance company will pay out on it. Sinkhole coverage, however, covers cracks in the walls, foundation etc.
What is a sinkhole?
Florida law defines a sinkhole as "a land form
created by subsidence of soil, sediment, or
rock as underlying strata are dissolved by
groundwater. A sinkhole may form by collapse
into subterranean voids created by dissolution
(the dissolving) of limestone or dolostone or by
the subsidence as these strata are dissolved."
"Catastrophic ground cover collapse" is defined
as "geological activity that results in all of the
following: 1). The abrupt collapse of the ground
cover; 2). A depression in the ground cover
clearly visible to the naked eye; 3). Structural
damage to the building including the foundation;
and 4). The insured structure being condemned
and ordered to be vacated by the government
agency authorized by law to issue such an order
for that structure."
Sinkhole Maps
Here's some handy links to research sinkhole activity in Florida.  Our areas are covered by Pinellas, Hillsborough and Pasco Counties here in the Tampa Bay area, however you can research all sinkhole activity throughout Florida here.
This is a guest post from Janeaka Lindsay -Hyde Park Insurance