What is Net-Zero Energy and How Much Solar Power Does it Generate?
A Net-Zero Energy home means that a home produces as much energy as it consumes.
Living roofs, tiny homes, rooftop wind turbines – all indicate the compelling, never-ending fascination with reducing a house's energy costs. But can a home actually produce as much energy as it consumes? Now, in Tampa, a true net-zero energy home is on the market.
​Owner Michael McGinnis explains:
"We borrow energy from the electric company at night via the grid, and during the day we produce the energy we used and return that back to the power grid."
And what if he produces more power than he needs? "Any excess power we generate from our solar system, the utility company will owe us money. This is per the net-metering agreement we, and all, solar users in Florida have."
How much is the initial cost to make a home solar powered?
McGinnis invested $38,000 in the solar system, so whomever purchases the home will be getting a HUGE savings – because, of course, the system will stay with the home.
"Keep in mind that while the meter may show positive usage, the 'net' term is on an annual basis where your overall power usage for the year is zero," McGinnis says.
As the Wall Street Journal reported earlier this year, net-zero homes "have long been viewed as a niche product for the affluent who can afford custom homes." This is changing. While it's true that some home owners might wait several years to recoup the cost of solar panels and energy-efficient windows and products, builders are "aiming to change these perceptions by designing such homes for the mass market."
The National Association of Home Builders, in its annual New American Home Series this past January, featured a 5,800-square-foot net-zero energy home expected to sell for $2.5 million, and the association said a smaller version could be built for about $700,000.
The McGinnis home, a custom-built 2,300-square-foot house on a 1.7-acre conservation lot north of Tampa in Wesley Chapel, is listed for $310,000 – in keeping with the Wall Street Journal theme that such homes "are going mainstream."
How many kilowatts does it take to power a 2,300 square foot home and two electric cars?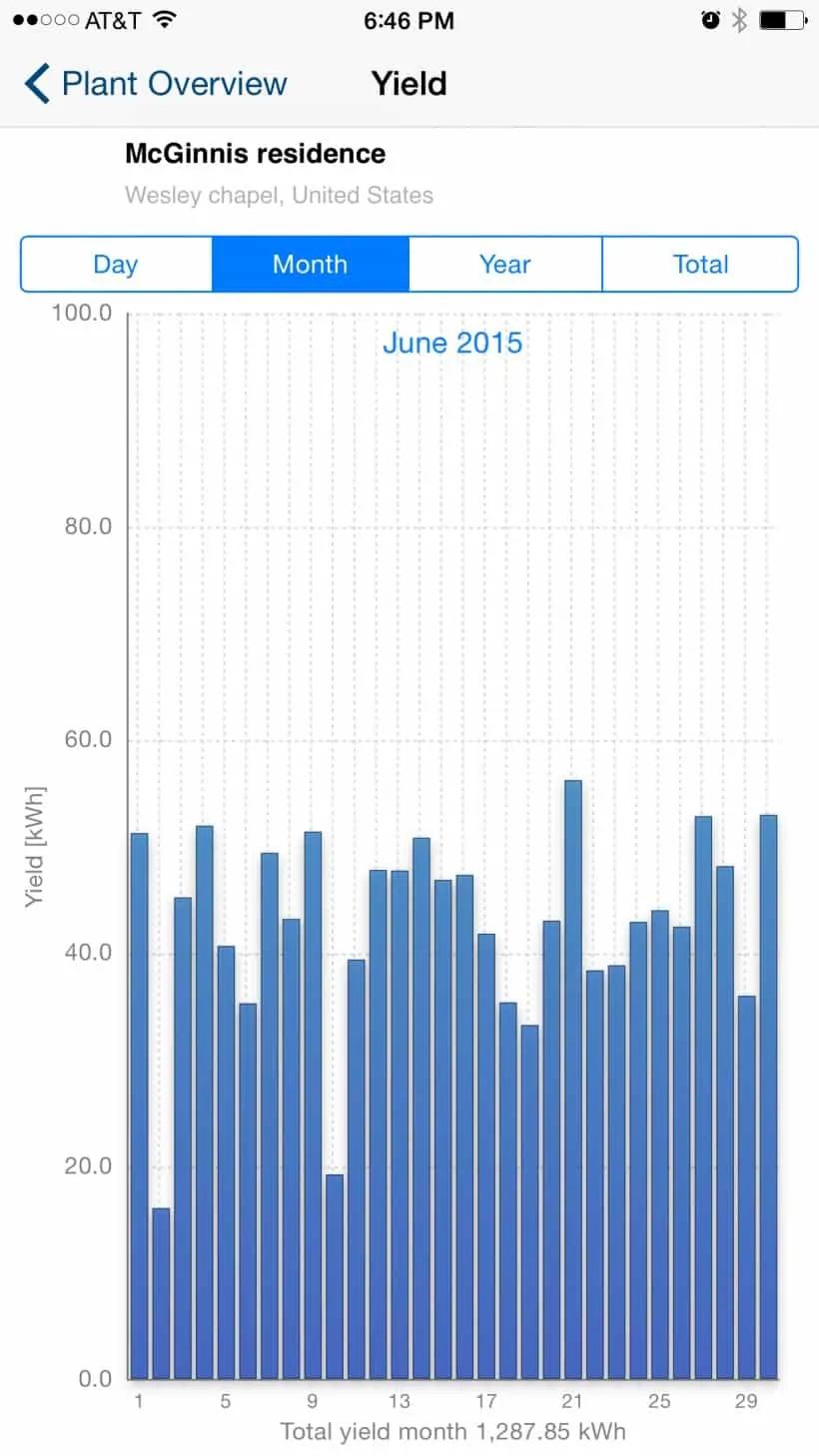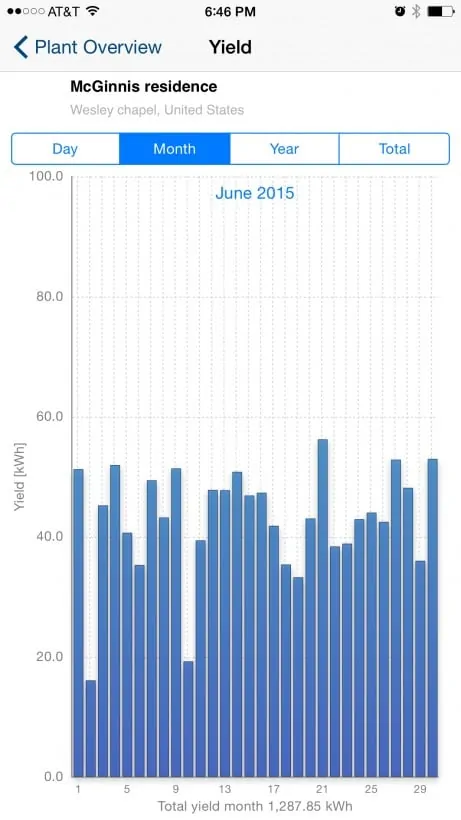 The solar system produces from 1,000 to 1500 kWh (kilowatt-hours) per month, and according to McGinnis, "that usually gives us more power than we use." As for the cars, they consume roughly 10 to 15 kWh each if charged from zero.
And what happens if the power goes out?
"We do not have battery back up," McGinnis says. "Since we have a grid-tied system, the grid is our back up. If the power goes out in our neighborhood, ours goes out too. But our system can be tied in with a back-up generator or my personal favorite, Tesla's Powerwall."
The Tesla Powerwall is a home battery generating power from solar panels to supply a home's energy needs when the sun goes down. The cost is approximately $3,500 plus installation. And if you have greater power needs, you can buy more power walls and link them together. Digital Trends reported last week that the Tesla Powerwall will double its output while keeping the same price tag.
A big advantage of the Powerwall is that using the technology can take the homeowner completely off the grid.
Whether on or off the grid, a net-zero home can be a paragon of cutting-edge design as well as energy efficiency, and the homeowner can pat himself or herself on the back for contributing to the health of the planet. Factor in an electric bill that never tops $30 per month, and there's one more reason to own one of the hundreds of homes in the U.S. that can now make the net-zero claim.​
 Solar Powered Home in Wesley Chapel, Florida
Click here to see this one of a kind Net-Zero home