Questions to Ask When Choosing a REALTOR
Rae Anna Conforti, Realtor-Tampa, Fl – The Tampa Real Estate Insider Blog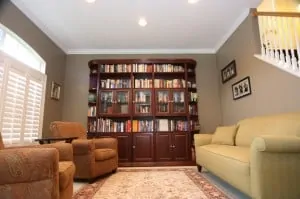 1. How long have you been in residential real estate sales? Is it your full-time job? (While experience is no guarantee of skill, real estate, like many other professions, is mostly learned on the job.)
2. What is your Real Estate License number? You see if any complaints have been filed against a REALTOR on the Florida Department of Business and Professional Regulation website here.
3.  How many homes did you and your company sell last year?
4.  How many days did it take you to sell the average home? How did that compare to the overall market? (Keep in mind Short Sales take much longer to sell)
5.  How close to the initial asking prices of the homes you sold were the final sale prices?
6.  What types of unique marketing systems and approaches will you use to sell my home? (Look for someone who has aggressive, innovative approaches, not just someone who's going to put a sign in the yard and hope for the best.)   For instance, you are reading my blog, The Tampa Real Estate Insider, which is another way I will advertise your home for sale.  Using social media sites like twitter and Facebook are also essential for word of mouth advertising and viral marketing campaigns.
7.  How will you keep me informed about the progress of my transaction? How frequently? Using what media?
8.  Can you recommend service providers who can assist me in obtaining a mortgage, making repairs on my home, and other things I need done? (Keep in mind here that real estate professionals should generally recommend more than one provider and should tell you if they receive any compensation from any provider.)
9.  What type of support and supervision does your brokerage office provide to you? (Having resources, such as in-house support staff, access to a real estate attorney, or assistance with technology, can help a real estate professional sell your home.)
10.  THIS IS THE BIG ONE!  Could you please give me the names and phone numbers of your three most recent clients?
Check out these other articles on selling your home  or click here to Find out what your home is worth!