The prestigious neighborhood of Beach Park has many canal front and open bay view homes which attract many homeowners looking for a boating community with all the conveniences of being close to the major highways and Downtown Tampa.
What does Beach Park look like? You'll see a sample of properties and the neighborhood in this video:

What makes the waterfront community of Beach Park in South Tampa one of the BEST Neighborhoods in Tampa? Appreciation…..Quaint Mature Oak Treed Lined Streets, and the Breezes from Tampa Bay.
Where is Beach Park in Tampa Located?
The community is the closest luxury residential neighborhood to the Westshore Mall and Westshore Business District. Need to travel? Get to Tampa International Airport in 5 minutes. Fine Dining and the proximity to 3 major bridges provide easy access to Clearwater and St. Petersburg Beaches.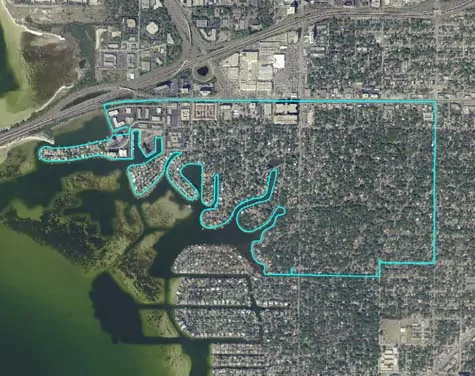 Recently, The Tampa Bay Business Journal published a news article about the increasing value of some neighborhoods of South Tampa.
A large independent provider of residential real estate appraisals says some Florida neighborhoods are increasing in value, despite statewide averages indicating a drop in home sales prices of 15 to 20 percent back in 2008. Beach Park in Tampa still remains one of the most desirable neighborhoods in Tampa and prices are back up to where they were before the market crashed.  It is evident that this luxury neighborhood is thriving, as you'll see there are many new construction homes in Beach Park and surrounding neighborhoods.
An appraiser says not all communities in South Tampa depreciated like the rest of Tampa.
The South Tampa real estate market, for instance, has seen luxury waterfront and inland properties in Beach Park, Palma Ceia and Hyde Park which rose between 5 percent and 8 percent in the past year, a release from Forsythe Appraisals LLC, based in St. Paul, Minn. said. Forsythe has branch offices in Tampa, Miami, Orlando, Jacksonville and West Palm Beach.
Looking to buy or sell a home in Beach Park? Please contact me here.