Why Florida Is Making A Recovery                                                                 Courtesy of Prudential Tropical Realty-Tampa, Fl
Things are really heating up and we're not just talking about warmer temperatures. There is a lot more to get excited about in the Sunshine State besides the beautiful weather. Take a look at some of the positive news bytes we've seen during the past two weeks.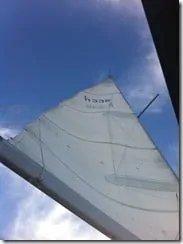 · Florida's statewide jobless rate fell to 10.8 percent in April. The statewide average is the lowest since September 2009.
· Existing home sales were up 2 percent last month with 17,192 homes sold statewide compared to 16,781 in April 2010.
· Statewide sales of existing condos last month rose 17 percent compared to the year-ago sales figure.
· Overall, during the first quarter condo sales saw an increase of 29 percent statewide and a 27 percent increase in the Tampa Bay area.
· First quarter home sales were up 13 percent statewide; and up 17 percent in the Tampa Bay area.
· Last but not least, Tampa is a finalist to host Super Bowl XLIX in 2015, along with Phoenix.
"You don't have to look as hard to find good news in Florida," stated Mark Vitner, senior economist at Wells Fargo Securities LLC. "There are some things that are going right," he added.
"Job gains are beginning to broaden, led by tourism and health care, and nearly all the state's largest metropolitan areas, including the Tampa area, are seeing employment growth. The rebound in the tourism industry is being led by international visitors. International trade is another bright spot, with Florida manufacturers benefiting from stronger growth in Asia and Latin America."