Here are the latest stats on Tampa's most affluent neighborhoods from Zillow. It's no surprise that most of the higher-valued neighborhoods are in the desirable, quaint community of South Tampa.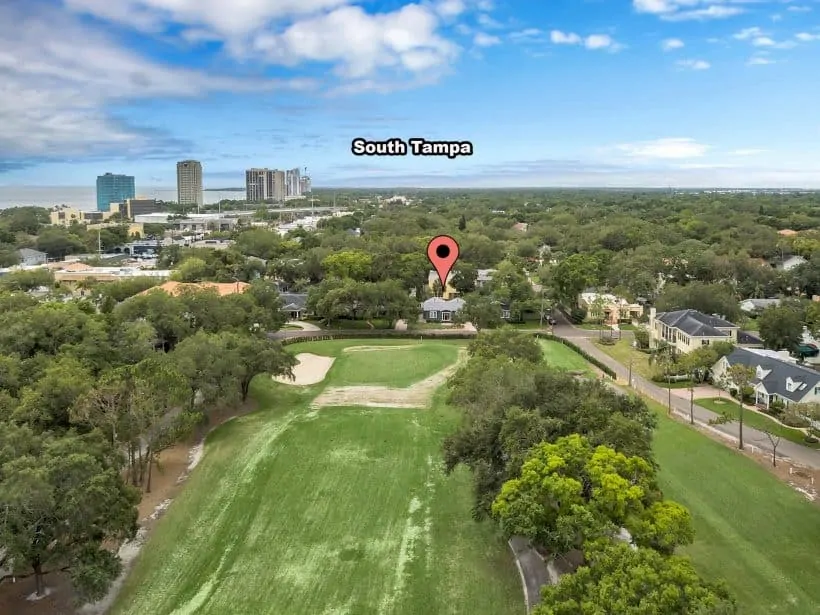 South Tampa is the place to live if you are looking to be close to Downtown Tampa, MacDill AFB, the University of Tampa, and the Tampa Airport.
Although there are many high-end homes in these areas, there are also many condos and townhomes that are very affordable, which makes it a unique mix for people looking to live on a beer budget with caviar taste!
Here's a link to homes for sale in Harbour Island  and Davis Islands, if you want to check out luxury million dollar homes for sale.
What Can 1 Million Dollars Buy You in Tampa, St. Petersburg, and Clearwater?

Derek Jeter's house tops the list of Tampa area sports celebrity homes.  The New York Yankee shortstop is building a mega house on Davis Islands that could end up the largest home in Hillsborough County. The land needed to build the manor overlooking Hillsborough Bay cost $7.7 million. The seven-bedroom, nine-bathroom house features a pool and two three-car garages. Two large boat lifts are already in place.
According to Zillow, The highest priced neighborhood is the boating community of Harbour Island in Tampa, Fl.
Tampa's Richest Neighborhoods Are:
Harbour Island Golf View Parkland Estates  Beach Park
Culbreath Isles
Davis Island
Sunset Park
Tampa-Bayshore Gardens
Bayshore Beautiful
North Hyde Park
Cory Lake Isles
Tampa Palms
Palma Ceia
Swann Estates
What are your favorite neighborhoods in Tampa? If you live in South Tampa we'd love to hear from you…leave a comment below.
Have a question about buying or listing your home for sale?
Contact me: Rae Anna Conforti,  RE/MAX Bay to Bay 813 784 7744