Have Home Prices in Tampa Hit a Ceiling?
Maybe, But New Real Estate Market Stats Point to Sky-High Sales Volume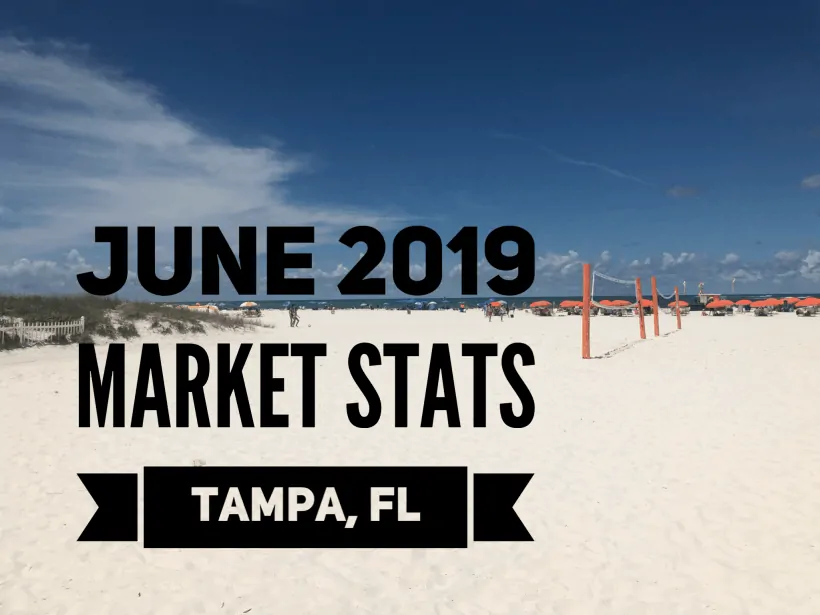 June housing market data is out – a favorite of data-philes like you and me – showing trends for Hillsborough County as well as the region. First I'll hit the high points, then take a deeper dive.
Compliments of Elliot Eisenberg, Ph.D., consulting economist for Greater Tampa REALTORS, here are two top-level trends in the Hillsborough County housing market:
First, prices for single family home are at record highs. Even though sales activity is up 6 percent year to date, prices aren't going up – probably because they're already high. Buyers may simply be tapped out, putting prices in a holding pattern.

Second, multifamily (condo and townhome) sales show the opposite situation: sales activity flat, but prices up. People who are priced out of single family homes are buying condos and townhomes instead. Speaking of top dollar, it's the higher-end properties that are driving prices up. 
You can watch his almost four-minute analysis here: https://youtu.be/RaNNbed14AQ
Now for the Deeper Dive
Inventory is a big part of the story. The number of months it would take to deplete the current inventory of single-family homes is 2.7, making the market in Hillsborough County still firmly in the "seller's market" camp. With a virtually identical inventory number for condos and townhomes, it's still a seller's market in the multifamily category as well.
(Time to put YOUR home on the market?) Click here if you want to talk to me about the value of your home.
Some other points of note:
In Hillsborough County, almost 2,100 single-family home sales closed in June, up 3.2% over June 2018.  

Cash sales were down 14%, with just 354 buyers bringing cash to the closing of a single-family home. Cash sales were down 22% in condo/townhouse transactions.

Median sales price ($263,462) was up almost 1% over the previous year, while the average sales price ($335,036) was up almost 2%.

The category showing the biggest positive percent change was "dollar volume" – up more than 5% – with dollar volume touching nearly $700 million.

In contrast with single-family homes, townhouses and condos drew analysts' attention with higher price jumps, showing the median sales price ($176,000) up more than 6% over the previous year, and the average sales price ($226,497) up almost 11%!

How long do sellers need to wait before their house sells? Median time to sale was four days longer in June compared with 2018, but time on the market is still fairly brief at just over two months. Median time to contract was only 28 days.

On the priciest, more luxurious end of things, 50 houses with a listing price of $1 million or more went on the market in June, up 13.6% over the previous year. As for condos, four in that price range went on the market in June, shooting that category up 300%.
Finally, if you look at the entire metro statistical area – which includes Pinellas, Pasco and Hernando counties – the trends mostly mirror those in Tampa: cash sales down, median and average sales prices up slightly, and dollar volume up as well, with properties taking just a few more days than a year ago to move to the final signing stage.
One More Thought on Prices Gone Wild
Earlier this month, the Tampa Bay Times published this headline: "Five years ago, you could get a very nice house for under $185,000 in Hillsborough and Pinellas. Now? Good luck."
Writer Susan Taylor Martin, who covers real estate, looked back to 2014 and found that the number of homes that sold for less than $183k in shrank from more than 750 to less than 300 in Hillsborough County. Meanwhile, in Pinellas County, over that same five years the number of million-dollar (or more!) homes went from 18 to 144. That's a stupendous jump!
You can read her full story here:
https://www.tampabay.com/business/five-years-ago-you-could-get-a-very-nice-house-for-under-185000-in-hillsborough-and-pinellas-now-good-luck-20190801/
If it's time for YOU to buy or sell, please contact me!