Designed to be a trendy, urban neighborhood, walking distance to shopping, restaurants, and theater; Channelside was the hot spot a few years ago for those eager to live close to Downtown Tampa. Overdevelopment and the crash of the Tampa Real Estate market, turned the residential area of Channelside into a ghost town. But, that has all changed as many of the buildings have sold out and shops and restaurants have begun to sprout up.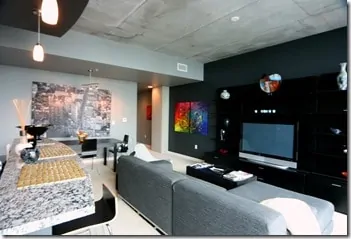 Last year, The Towers of Channelside sold out all their remaining condos, approximately 150 units, at a 40% discount from the original pricing. The development actually lost their FHA financing and buyers had to come up with 20% to put down. Pretty amazing considering units were priced from 160,000.00 to almost 1 million dollars.
There was never a lack of interest to live in the Channelside area, the issue has been getting financing.
Ventana in Channelside was the first condo project to receive FHA approval, which only requires a 3.5% down payment. Ventana Condos went up for auction in November of 2009, however, all of the units did not sell at the auction. Unfortunately, Ventana also lost their FHA approval as many short sales started to dominate the market and sellers were unable to make their HOA payments. Another factor in receiving FHA approval is the percentage of owner occupant units versus rentals. Most condominium buildings have a cap of 20% allowed for rentals, which exceeds FHA guidelines. You can read an article on non-warrantable condos here.
The Slade Condos just turned into a rental community after trying to sell their units at above market price. One of the big obstacles is that they didn't qualify for FHA as well, which means a buyer would need to put 20% down, and that is out of reach for many first time home buyers. Pricing started in the 140's to 300's.
Skypoint Condos is the only high-rise building that does have FHA approval. You can search all Skypoint Condos in Downtown Tampa that are for sale here.
Harbour Place City Homes, along with Island Place and Island Walk, may be a good option as well. They are just South of Channelside on Harbour Island, and currently, FHA approved. Both developments were built as apartments and then later converted to condos. Building codes are not as strict for apartments, therefore, when the conversions took place, the developers were not required to add any additional insulation.  This is something you may want to consider if you plan on purchasing a conversion.
Grand Central at Kennedy in Channelside does have special financing available. They offer a low down-payment of only 5%, however, they are not FHA approved. Pricing for a 2 bedroom 1 bath condo starts at 179,900.00 and there are several floor plans to choose from. The contemporary building appeals to investors because there are no rental restrictions. Rentals have become a hot commodity since anyone who has gone through a short sale or foreclosure cannot purchase another home for at least 2 years. Rental rates have also skyrocketed due to supply and demand.
If you would like a current list of condos for sale in the Channelside District or Downtown Tampa, please contact