New guidelines for FHA financing.
The positive news is that anyone who needs a mortgage and has a 600 or less credit score may qualify for FHA financing based on the below criteria.
Unfortunately, if you have gone through a short sale process and still have a credit score above 500, you will not qualify to purchase a new home for 3 years from the time of the short sale.
Credit Policy Enhancement: Lower Minimum Loan Scores Allowed for
FHA Purchase Transactions
The following Credit Policy enhancement is being made by Wells Fargo Home Mortgage for FHA Purchase transactions.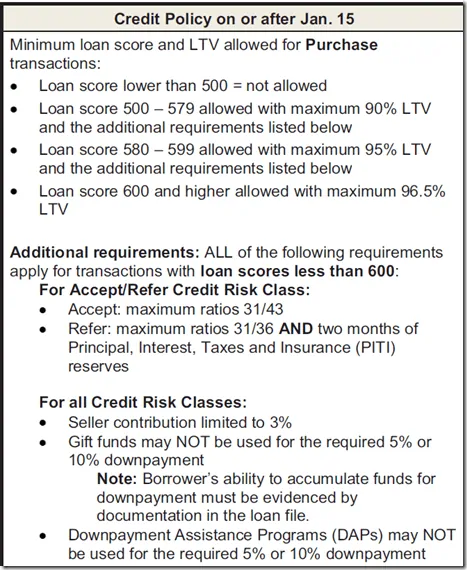 Search all houses for sale in
Tampa Bay here