If you are coming to the Tampa Bay area for the Super Bowl you are probably wondering what to do while you are here.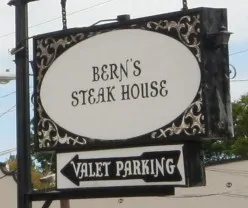 I'm also going to share with you my favorite things to do, events for kids, the best places to go out in Tampa, Superbowl Parties, Concerts, and Tampa's best restaurants.
I'm posting this for information purposes only, as I have not verified the information on the company who is booking the packages.
I HAVE however, been to all the restaurants, and done all the things I'm going to tell  you about. I've lived here for 38 years so I think I'm qualified enough!
Super Bowl Packages. Location: Tampa, FL Venue: Raymond James Stadium Date:
The Super Bowl will take place at Raymond James Stadium on February 1, 2009. Super Bowl Travel Packages and tours are available that include accommodations, tickets, and transfer….The best 2009 NFL Super Bowl Packages and Tickets 2009 Super Bowl packages  exactly here: If you need more than just tickets and want to enjoy the Super Bowl week to the maximum then White Glove International is the right choice for you.
I also found a website for Superbowl Rentals. They have an online searchable database for Super Bowl 2009 housing. Find Super Bowl Rentals in Tampa for Super Bowl. Contact the owner directly to arrange your Super Bowl housing for Super Bowl  in beautiful Tampa Florida.
Concert in the Park Part of Super Celebration Series
Kicking off the Super Celebrations is a Concert in Hyde Park Village on Wednesday, January 28 from 6- 9pm. The Concert features the Jason Young Band.NFL players will be on hand to sign autographs and meet the crowd. All proceeds benefit YET.This is a FREE Event and open to the public
A red-hot destination, Tampa Bay is a vibrant waterfront area on Florida's beautiful West Coast and offers a unique blend of urban excitement set in a natural surrounding. Roar down roller coasters in the morning; row down the nature rich Hillsborough River in the afternoon. Catch a ball game from the bleachers; catch some rays on the nearby beaches or go deep sea fishing!
 
Here are my favorite restaurants in the Tampa Bay Area:
You'll have to google them to get the contact info. Menus are online as well.
It's Stone Crab Season. The BEST place is Frenchy's Rockaway Grill on Clearwater Beach.  You can't come here without trying the Stone Crab! I like it served cold, however you can have them hot as well.  It's located about a half hour drive from the Stadium, directly on our white sandy beaches with beautiful sunsets.  Also try the She Crab Soup. Trust me on this one! Share a bowl, it's less expensive and everyone will want some!  They also have great grouper sandwiches which are fresh off the boat!
The BEST Steak in Tampa is Bern's Steak House on Howard Ave. (15 min. from Stadium) Everything is great there; the atmosphere, service is five star.  They even organically grow their own fruits, vegetables and age their own meats. They have they largest private wine collection in the country.  Please note they will ad a 12% service charge, as many people don't notice it on the bill after a few glasses of wine. You also have to visit their dessert room upstairs. Get the Macadamia Nut Ice Cream with Dark Chocolate Sauce from France.  Trust me, no one has ever said they don't love it!!
The famous Columbia Restaurant at the St. Petersburg Pier is a Tampa Bay favorite  (if you go, try the 1905 salad) which is also the year the Original Restaurant  in Ybor City was established.
The BEST KING CRAB is at Salt Rock Grill on Redington Beach (45 min from Raymong James Stadium) They split the crab in half and grill it on a wood fire! All you have to do it take your fork, scoop it out and drench in the warm butter!  Everything is wonderful there, so if  you don't want King Crab Legs, there are many other menu options.  Located on the water, seating is inside or outside.
Where to visit while you are here:
Of course, Busch Gardens in Tampa is always popular for people who like roller coaster rides combined with an animal themed amusement park.
Downtown St. Pete has a large variety of art shops, galleries and museums.  Visit the bar at the Vinnoy Hotel for a drink or appetizer on the front porch!
The Vinnoy Hotel, pictures to the left, is one of the nicest hotels in the area.
If you want a Historic Hotel with a great setting this is one of the best.  There's also a large park and the famous St. Pete Pier.  overlooking Tampa Bay.
BEST BEACH– Clearwater Beach is one of the nicest beaches on the West Coast of Florida. The sand is pure white and very soft. You can go parasailing, deep sea fishing, take a dinner cruise on Yacht Starship, or just go to a laid back beach bar and relax.  Check out the NEW Sand Pearl Hotel. There's a nice outside bar, and very upscale restaurant as well.
Plan on looking a homes for sale while you are here?  Stay an extra day or two! You'll be pleasantly surprised at the prices and inventory.   We are #2 in the Country for foreclosures!  You may decide to take advantage of our great deals and purchase a vacation home.
Search our homes for sale here.
Contact a Realtor.  Send us an email or call us at 813-784-7744
Rae Anna Conforti PA, Real Estate Agent.