Sellers: Picking the right listing agent is half the battle to reach the closing line.
The Tampa Real Estate Insider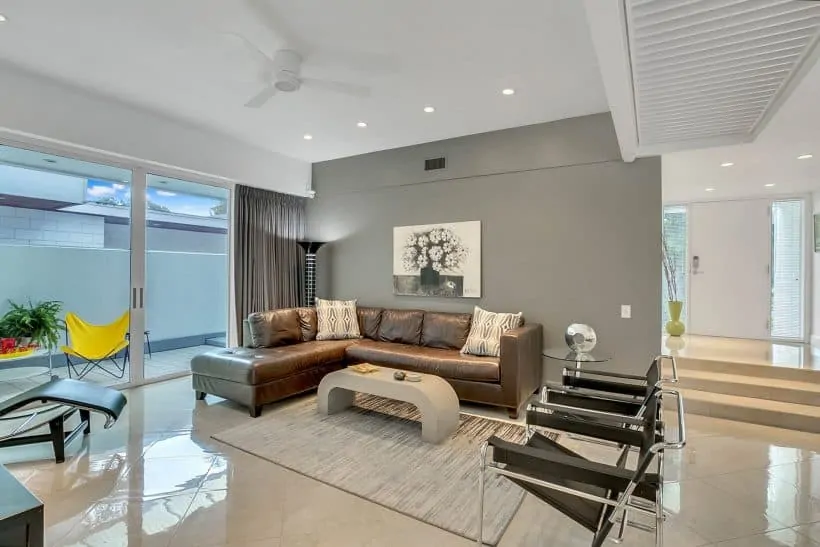 Selling a home in Tampa, or anywhere else, is a stressful event even in the most ideal of situations. There are repairs and stagings; considering offers, then accepting or rejecting them; appraisals and the closing — and that's not even taking a potential interstate (or international) move into consideration.
And this headache can turn into a full-blown nightmare for sellers. If your house lingers on the market for weeks and months while comparatively priced homes are turning over quickly, buyers will start to wonder what's "wrong" with the property. It can literally cost you an arm and a leg! Beware of Realtors who use overpricing a home as a tactic to get your listing. It is unethical and can cost you thousands of dollars in the long run!
Selecting the right listing agent to work with is absolutely crucial for homeowners who want to sell — and who want the best possible price for their property. An agent who understands your market and who has experience selling houses in a competitive arena is going to give you the best chance of selling your house quickly and getting the best price for it.
And how do you find the best Listing Agent? Here are the important qualities to seek in your listing agent, beginning with the important questions to ask your potential listing agent.
– How quick is the Realtor's response time?
This isn't so much a question as an observation, but it's vital. How long does it take the agent to respond to you? If you're offering the agent a potential lead, he or she should be getting back to you within 24 hours at the absolute outside. After all, you want to make sure that your Realtor is responding to potential buyers quickly and efficiently so that you don't lose any offers.
– Are you a relocation expert?
Whether you're trying to manage a job move from Tampa across the country or a military move across the planet, listing agents who have specific expertise in relocation are worth any effort it takes to find one for a seller who might not be able to see the process through. A relocation Realtor can help you file and sign paperwork from hundreds or thousands of miles away; a relocation expert can also help you navigate any legal or accounting issues that might arise as a result of your sale and move. Asking this one question on the front end can save you hundreds of hours on the back end.
– Can you tell me about how you will use real estate portals to help sell my house?
Buyers are flocking to Zillow and Trulia in droves to find their homes, and your listing agent absolutely must understand how these portals work and how to attract attention for a specific listing or home. In 2014, Zillow's top-viewed home received 187,000 views — and that home was one of my listings, right here in St. Petersburg; the listing was barely on the market for 90 days.
Your listing real estate agent needs to know how to use the portals to your best advantage. This means presenting the best possible listing, using social media to promote it, and understanding what entices a buyer. They need to know where buyers are coming from, what type of homes they are looking for and be networked in the Tampa community.
– How will you help me choose the right buyer?
The right buyer is someone who's both emotionally attached to the property and qualified to purchase it. Be wary of buyers who aim to tie up the property with red tape because they want it, they're afraid they won't get it and there are five more people ready to make an offer. A good listing agent will be able to steer you away from the wrong buyer and toward the right buyer.
– What will you do to market my home?
This goes well beyond simply listing the property on an MLS. The right listing agent will help you give your house a critical once-over and examine what features the buyer will notice first. The right listing agent will also help you decide whether you really need to repaint or refinish existing attic space before putting the house on the market; whether you should hire a stager; which photographer will showcase your home in its best light; and more.
– What other technology or assets do you bring to the table?
Some agents are QR-code experts who embed the square pixel boxes on everything from a lawn sign to a business card. Others don't even have a website! That might not have been a big deal even five years ago, but in today's market, you want to give buyers every possible opportunity to fall in love with your property. This means that your listing agent ought to know what avenues buyers use to research property, including the portals, but it also means that your listing agent should be someone who goes above and beyond the basics. An agent who's savvy with the use of Facebook Fan pages, Twitter advertising, and Pinterest, and who thinks and markets your home outside-the-box is very likely going to be a good pick.
If you are in the Tampa, St. Petersburg or Clearwater areas and need to sell your home fast, call Rae Anna Conforti, a Realtor at RE/MAX Bay to Bay, at 813-784-7744 or contact us for a market analysis.