Buyer Beware When Shopping for Foreclosures Online
The Internet has changed the way buyers shop for homes.  Where once people drove around neighborhoods, they now do the majority of their browsing online.
The popularity of the Internet has led not only to websites by Realtors and real estate companies such as RE/MAX, it has also lead to websites by third parties.  These websites garner a lot of traffic, but the information they contain may not always be accurate.  This is especially true when searching for foreclosed homes and pre-foreclosures.
What is a Pre-Foreclosure?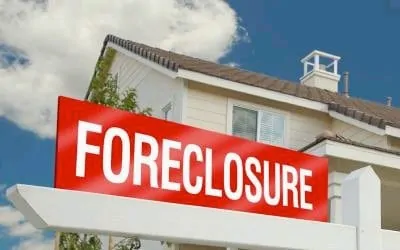 A pre-foreclosure is home in which the owner is more than 90 days delinquent on payments.  The bank has begun the foreclosure process, but these properties are not yet for sale. Pre-foreclosures don't always come onto the market.  Not everyone wants to sell.  Instead, homeowners might work out a deal with their bank or they might file for bankruptcy.
Online real estate databases such as Zillow and Trulia integrate foreclosure and pre-foreclosure information onto their websites from a company called RealtyTrac.
RealtyTrac
RealtyTrac claims it can help buyers find the best deals by providing tools such as local recent sales and MLS listings, auction updates and expert help.  According to the site, it contains, "over 3 million listings nationwide, including pre-foreclosures, auctions, bank-owned REOs, short sales & more."
What are these listings, and can people really purchase a property based on the listing?
The truth is RealtyTrac is simply selling access to a database of homes in the process of foreclosure, a database that isn't completely accurate. These homes have no definitive auction date, and homes such as these are generally sold to investors in bulk not the general public.
Customers can sign up for a seven-day free trial, but the real purpose of the website is to get buyers to register for a subscription.  Subscriptions run from $50-$350, depending the duration.
On customer review website Yelp, RealtyTrac has a two-and a half star rating.  The company did receive three 4-5-star reviews, but the reviews' wording makes them sound too good to be true. Most users gave RealtyTrac a one- star rating.
Here is what some of them said:
After signing up to view an auction listed on Trulia, a user in Virginia could not find the auction.  She called customer service and spoke to someone.  "He couldn't find it at all and seemed completely unconcerned about what looked like a 'bogus' listing on Trulia drawing people to sign up for a paid service."
A user in Michigan said, "This company is at best underhanded and sneaky; at worst guilty of fraud."
"SCAM. They don't provide useful information. … WARNING!!! DO NOT USE!," a California member said.
Many reviewers complained about horrible customer service and being unable to cancel their seven-day free trial. The majority were never able to get their money refunded after the paid membership kicked in.
Zillow
Recently, one of my buyers asked me, "Do you know much about pre-foreclosure? I am seeing a good amount of those on Zillow."
That's a very good question. Pre-foreclosures are not yet for sale.  The information found online is extracted from public records on pending court cases and published, giving buyers false hope.
If you can't find a Multiple Listing Service (MLS) Listings number for the property, then it isn't for sale. Per bank guidelines, all short sales must be listed with a Realtor.
Zillow lists properties in its site in two different stages of foreclosure: Those with a set auction day and those in pre-foreclosure.  Most pre-foreclosures are resolved before a sale ever occurs.
The Truth About Foreclosures
Some additional information to bear in mind when shopping for foreclosure:
State foreclosure laws vary, but on real-estate owned properties (REO's), a bank may be in the process of foreclosing on a property, but will delay listing the property for sale.  This can be because of title issues, legal proceedings or redemption rights.
In very rare circumstances a bank will not list a property with a broker, especially on the residential side.
Keep in mind, if you're not the foreclosed property's owner or Realtor, an

asset manager won't talk to you.

 The place for the most up-to-date information on home sales is the MLS. A listing agent has up to 24 hours after getting a listing assignment from a bank to enter the property into the MLS. Proof must then be sent into the bank.
Some of the information I have given you might be a little disheartening.  However, if you want to purchase a foreclosed property for your primary home or as an investor, you need to educate yourself and avoid getting ripped off.
If you are looking for a Realtor to help you buy or sell a home, please feel free to contact me here.