How Real Estate Stats Apply to Tampa and Why Perception Is Not Reality
Housing bubbles may be inevitable as populations shift, architects toil, contractors rush to build ever smarter homes and supply-and-demand goes up and down. But are we looking at a housing market crash in the next two years?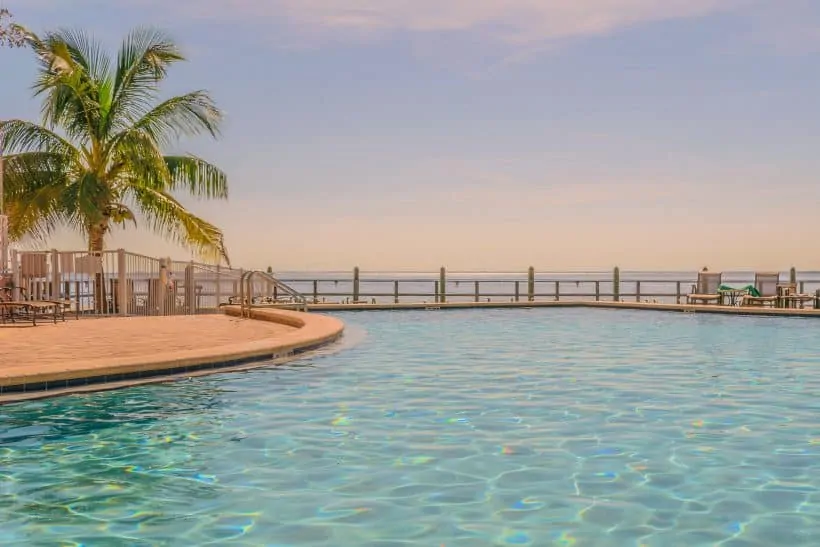 Almost two-thirds of homeowners worry that America is experiencing a housing bubble and due for a crash that will devastate the value of homes, according to ValueInsured's Modern Homebuyer Survey: http://www.valueinsured.com/trendsource/2017/8/9/americans-concerned-that-hot-housing-market-could-be-heading-for-a-correction
Homeowners' belief is declining that their home will hold its value, and potential homebuyers are wary about overpaying in what they believe might be an overheated real estate market.
Ten years ago I saw firsthand the financial calamity that occurred for many of my friends and acquaintances in the Tampa-St. Pete-Clearwater area when home prices, seemingly overnight, crashed to the floor.
One of my clients had put $125,000 into buying and fixing up a tiny little home near the Hillsborough River, for instance. The couple then decided to move out of state, so they put their home on the market seeking a small profit. One buyer emerged, but the bank declined to lend money to her for any more investment properties because she already had six. Literally no other buyers emerged. Only months later, when the crash was in full swing, Zillow showed the value of their home had plummeted to $30,000. And that's just one case.
But I can assure you that today's market bears no resemblance to what was going on in 2006 and 2007, and I can back that assurance up with data.
Survey Taps into a Jittery Populace
According to the survey, "Urbanites and residents of hot housing states are particularly jittery." Millennials, in particular, are worried. This region, as you know, is a hot area in a hot state, so many people may be fretting who shouldn't. Florida is one of the top five states where people fear an impending price correction in the housing market. Let me tell you why, in this case, perception is not reality.
First, consider the two main factors that precipitated the housing crash of 10 years ago.
No. 1, home builders were building at a pace that far exceeded historical norms, and their overproduction created a vast oversupply of housing inventory. No. 2, banks and other lenders operated under scandalously lax standards, lending money to literally millions of unqualified buyers.
Today's housing inventory sits at a 20-year low. New construction starts are well below historic norms. Meanwhile, financial institutions are loath to lend to buyers who can't demonstrate an ability to pay; getting a mortgage is no longer as easy. Thus, the elements that create a bubble are not operating in today's real estate market.
But let's look closer at our own backyard.
First, let's crunch the single-family home figures for June in Hillsborough County. Just slightly more than 2,000 homes changed hands with a median sales price of $245,000 and only 25 days on the market. Compare that with the identical figures in 2016. Then, just slightly fewer than 2,000 home changed hands with a median sales price of $230,000 and 28 days on the market. This year-over-year snapshot shows slow, predictable increases in prices and activity in the 6 to 7 percent range – hardly the sort of stats that would suggest a bubble in the making!
I can also share with you some data points from the latest Realtors' housing sales-and-inventory history report, which covers 2010 through 2014, the most recent years for which this information is available:
Average sales prices were still dipping in 2010 and 2011 – for instance, the lowest average-sales-price month was January 2011 with $134,800. But those numbers soon began a measured climb, reaching the $150,000's to $160,000's later that year, and by 2013 and 2014 stabilizing in the range of $168,000 to $208,500. This shows that home prices are on the rise, but in a solid trajectory that inspires confidence in a stable economy.
What's more, look at the inventory numbers. More than a year's worth of inventory bogged down the market in 2010. The numbers show that drag on sales all but gone by 2014, with the inventory down to four to five months. Now in 2018, we have only 2-3 months of inventory on the market. You can search all homes for sale here if you're done reading:) 
More Data Than You Ever Dreamed of
Time for the crystal ball. If you really want to geek out, you can go to Pulsenomics.com and check out the plots, charts and analysis that underpin the Zillow Home Price Expectation Survey: https://pulsenomics.com/Q3_2017_HPE_Survey.php
Or I can save you time and give you the skinny:
A panel of more than 100 experts (economists, real estate scholars and investment-and-market strategists) answer a quarterly survey in which they project home values over the next five years. The experts now predict that houses will continue to appreciate through the balance of this year and all the way through 2021.
What's more, they do not anticipate the dramatic, spikey jumps that presage a crash. Rather, they predict lower levels of appreciation than we've seen in recent years – but the projected rises are stable and steady. Equally important, the prognostication does not include any decrease in values over the next five years.
The bottom line? Don't make a big home-buying or home-selling decision based on faulty gut feelings or bad data. Whether you're ready to trade up, downsize or buy your first home, fear of a real estate housing bubble should not stop you. In a housing market that bears little relation to the conditions of a decade ago, predictions of a crash are just a bad pipe dream.
As always, if you're ready to put your home on the market, give me a shout!