Florida: Still No. 1 in the United States for foreclosures, while million-dollar real estate sales multiply in Tampa, St. Petersburg metro area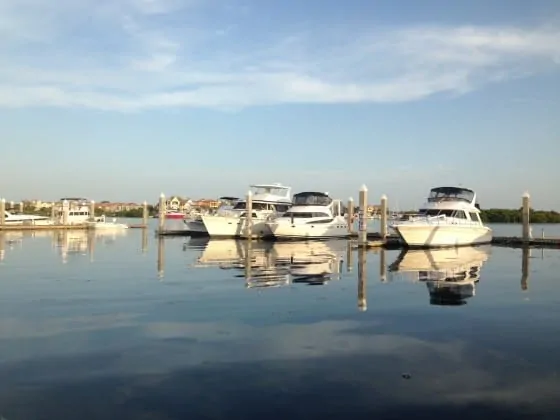 Foreclosures in Florida are down 22 percent from last year, but Florida is still the state that dominates the list of metro areas with the highest foreclosure rates. In fact, of the 10 metro areas with the highest rates, eight are in Florida.
And here's another figure that sets Florida apart: Length of time to complete the process. It takes more than two-and-a-half years (989 days, to be exact), on average, for the clock to run out on a foreclosed home. So if you're eyeing all those tempting pre-foreclosure listings on Zillow, you could be waiting a very long time before that home gets listed for sale.
Here are some fascinating figures from Hillsborough County:
Short sales are down almost 31 percent over last year (trending downward from 104 to 72)
Sales of homes priced at $1 million or above are up 93 percent – a higher jump than in any other price range
Lump all the price ranges together in Hillsborough County, and home sales are up more than 27 percent
Homes are selling faster in Hillsborough County than they were a year ago (spending 20 percent fewer days on the market before sale)
A year ago more than four-and-a-half months' worth of inventory existed, and that figure has now shrunk to less than four months
As I've said in the past, sellers should strongly consider putting their homes on the market now before interest rates increase!
All of this comes against a backdrop of U.S. home prices rising steadily in May, with the Standard & Poor's/Case-Shiller 20-city home-price index up 4.9 percent in May over a year ago. The Associated Press put it this way, "Home sales have jumped in recent months as an improving economy boosts hiring and enables more people to afford a purchase. Yet the higher sales haven't encouraged more people to sell their homes, leaving supplies tight and driving up prices."
The AP report on Case-Shiller data shows prices rising in all of the 20 studied cities over a year ago, with the highest gains in Denver at 10 percent, San Francisco at 9.7 percent and Dallas at 8.4 percent. In Hillsborough County, the average sales price rose 11 percent, increasing from $183,000 to $206,000.
And here are two other related figures that show the upward trend in the Tampa-area real estate market:
The number of transactions in that "average sales-price" range continues to soar. Almost 30 percent more sales were concluded in the $150,000 to $199,999 range over last year, and almost 40 percent more sales took place covering homes priced from $200,000 to $249,000.
Data from the National Association of Realtors show that sales of existing homes continue to increase, with some of the growth driven by what everyone is talking about related to interest-rate and mortgage-rate projections. Yes rising sales still aren't matched with an available supply of homes.
Even though the figure in the bullet point above about million-dollar home sales is astounding – with sales of homes in that price range up 93 percent – you don't have to own a million-dollar home to be part of the trend. It's a great time to be a seller. As I reported in an earlier blog post sharing April data about the Tampa real estate market, sellers are getting 95 percent of the asking price. And for some potential home sellers, that's the figure that really commands attention.
If you are looking for a Realtor to help you buy or sell a home in the Tampa Bay area, please contact us here.