Tampa has made Money's 2015 "5 Best Big Cities" list, classified as "Best in the Southeast.
"
Whether you're picking Tampa as a place to relocate, retire, or simply choosing to continue calling Tampa home, you'll be pleased to see the city recognized in key quarters. Tampa is in the news, and in a good way.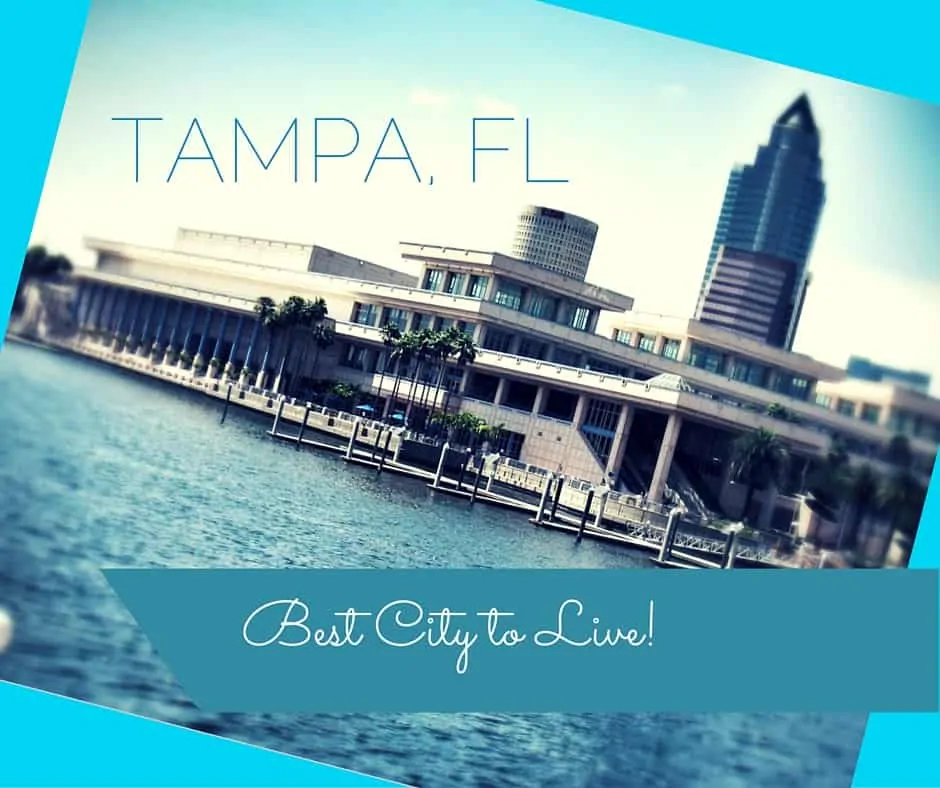 Most prominently, Tampa has made Money's 2015 "5 Best Big Cities" list, classified as "Best in the Southeast." What impressed the editors? The write-up mentions sports, of course, including ice hockey and the Lightning's try for the Stanley Cup as well as 2017's college football national championship. There's also room for celebration of the arts, and it's great to see the arts getting well-deserved praise. The Tampa Museum of Art's contemporary collection is a draw in a "stunning new building," and the city's hosting of the 15th International Indian Film Academy Awards – the Bollywood Oscars – also puts Tampa on the map.
Median home price is listed at $121,200, which stacks up against the other four "best cities" on the Money list:
Pittsburgh in the Northeast with a median home price of $115,200

Omaha in the Midwest with a median home price of $116,300

Mesa, Arizona, in the Southwest with a median home price of $172,500

Denver in the West with a median home price of $288,800
Tampa's real estate prices are still more than a third below the peaks reached in 2006, the article points out, which is a boon to those looking to relocate in a town that offers good value in housing. A three-bedroom historic bungalow in trendy Seminole Heights or a more modern four-bedroom house in Tampa Palms – either can be found $300,000 or less.
And of course, no "best cities" list that mentions Tampa can overlook its well-organized, attractive international airport, where a recent expansion prompted new flights from Zurich and Seattle. Job growth is projected at 15 percent, an indicator of a stable economy in a bustling locale.
Complementing the national publicity are some home-grown headlines in the Tampa Bay Times. Port Tampa Bay's Channel District project includes two 75-story towers in a waterfront area slated for $1.5 billion in redevelopment.
You read that right: 75 stories. Longtime local journalist Susan Taylor Martin offers by way of comparison One57, Manhattan's second-tallest residential tower, with its $100 million condos. Towers that tall would launch Tampa into the same league as Dubai, Hong Kong and Kuala Lumpur.
While some doubt that Tampa could support such a super-luxury property, which would need to draw in wealthy Europeans and other diamond-studded buyers, others see the towers as proof of Tampa's coming of age. Each of the towers would have 450 units of about 1,450 square feet each.
In an earlier piece, the Tampa Bay Times detailed other aspects of the redevelopment on the 45 acres, expected to start in the next 18 to 24 months: an expanded cruise ship terminal, marina, retail plaza, a large waterfront park with elevated walkway, and a pedestrian-friendly Channelside Drive with outdoor cafes and convenient trolley-transit corridor.
If you're considering relocating to the Tamp Bay area, and any of these visions have whetted your appetite for Tampa real estate, give me a call at 813-784-7744 or contact me via email.