Thinking of Cashing in on Tampa Real Estate in 2021?
Here's what you need to know as people are scrambling to cash in on real estate in 2020 – plus a peek at some analysts' predictions 
Put on your seatbelts because I've got a lot of territory to cover quickly!

First off, have you owned your home for more than 10 years? If so, you can expect to make double on your investment! People who bought their homes in 2009, and for whom I handled the transactions, are starting to sell. After closing costs and expenses, they're making double what they paid. 
I'm always honored to be tapped a second time, becoming a part of the transaction with my same clients 10 years later, and I'm delighted to witness how real estate is one of the best investments you can make. As with other things in life, patience is the key. I don't believe in get-rich-quick schemes, and I've always counseled my clients to hold onto their properties if they want to realize real returns. That advice is paying off now. 
Is it time for YOU to cash out? You can join the ranks of people who are spending all that extra money on a new house, a new car or perhaps putting the kids through college. Whatever your financial goals, I can offer you a free market analysis. This isn't an automated, generic and probably inaccurate number like that from Zillow and others. What I provide is a customized report to determine real, current market value. Fill out my form here: Home Valuation
5 reasons people are looking to invest in real estate in 2021
Whether you're buying or selling, real estate is one of the smartest investments you can make. Mashvisor lists the five top reasons this will continue to be true in 2021:
The risk is low

Real estate provides a hedge against inflation

You can make money with a traditional rental or by employing an Airbnb-type approach

Appreciation happens naturally over the long term (see my advice above!)

Even beginners can do it – no specialized knowledge is required
The group projects that 2021 will be a great year for real estate investments. With prices still increasing even as signs of a slowdown are occurring (and which some experts are predicting), any bubble is a long, long way off.
On a related note, a piece in the financial section of U.S. News notes that the biggest mistake a novice can make "is not partnering with a local real estate agent." That's because the agent helps find properties and also will alert you to anything in the local area that may affect the price of a house. Music to my ears! I know that my clients do better financially and in every other way when they avail themselves of my services!
The Realtor.com 2020 real estate forecast
As I mentioned above, some experts are predicting a slight slowing in the housing market. Realtor.com recently came out with their forecast for next year. Here are four of the highlights I think are most interesting:
Miami makes the list of large metro areas where home prices will flatten, along with Chicago, Dallas, Las Vegas and San Francisco – against a .8% increase nationwide.

Inventory shortages – which I've written about before regarding the Tampa Bay region – will continue to be a major factor, especially when it comes to first-time buyers seeking "starter homes."

Millennials will make up more than half of all home-purchase mortgages. Remember, the members of this group are nearing 40, and the biggest cohort is turning 30 in 2020!

Baby boomers may lack incentives to sell their homes even as Gen X is looking to upsize, freeing up some homes for first-time buyers.
Looking at the data, Realtor.com senior economist George Ratiu says, "Accordingly, 2020 will prove to be the most challenging year for buyers, not because of what they can afford, but rather what they can find."
Here is Realtor.com's prediction for Tampa-St. Petersburg-Clearwater:
0.6% sales growth and 1.6% price increase.
In my experience locally, last year people were looking at investing in real estate, and this year they are buying! Our inventory is still very low in most of the Tampa Bay region, so if you've been thinking of putting your house on the market, now is a great time!
Have you noticed the snowbirds???
The snowbirds have landed, and the traffic is awful this year! I'm thinking the new direct flights on Norwegian Air, incoming from London to Tampa International, have something to do with this. Also, Tampa was just named one of the Top 20 cities in America for IT jobs:
Are you an IT person in search of a new city to call home? If you are thinking of relocating to the Tampa Bay area, finding a job here should be a slam dunk! Many of my clients are in the tech industry, and they say they're having a hard time finding talent.
Looking for a great neighborhood? Please reach out to me here and I can walk you through finding the right neighborhood for your family.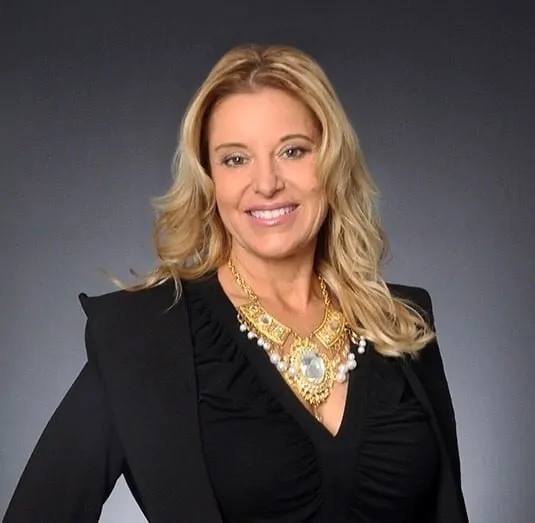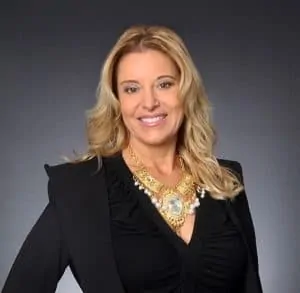 A Rae by any other name…
On a personal note I'd like to share some news about my name change. Catanese, my maiden name, is also Italian, but you'll see Rae Anna Conforti on your emails from me moving forward – because I just got married!! I'm thrilled to have joined the extended Conforti family, and underneath that new familial umbrella, I'm one of 49 people who gather for Thanksgiving and Christmas to celebrate. Conforti – that name is the one you'll find me under, and I'm not against sharing that this is really such a new experience, and I'm grateful to be a part of a beautiful new family.