The Southside Report June, 2010
_____________________________________________________________________
By Bruce Tigert: Bayshore Title, Tampa, Fl
The other day a friend of mine in the real estate business said, "Some days it's just hard to put on a positive attitude." Today may be one of those days. Maybe it's the heat or the stock market; or maybe it's that long losing streak in June that exposed a lot of weaknesses in the Rays' lineup.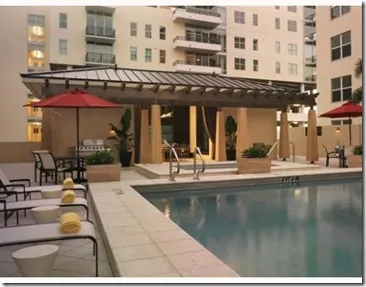 Putting a positive spin on a market that continues to disappoint us is getting harder and harder.
But before you go jump off the bridge, the stats are not all bad. In fact, sales volume in June was up 5% over June of last year and increased a whopping 38% over June of 2008.
In our "Year To Year Comparison", volume over the last 12 months is up 24% from the previous year. So why so glum?
Prices keep falling. The Average Sales Price is 9% lower than it was a year ago. And it's not because only the lower price ranges are selling.
The Selling Price per Square Foot – what I consider to be the truest indicator of value – is down 10.5%. Volume is likely to see a steep drop. The big increase in sales for June is due, at least in part, to the income tax credit.
A lot of buyers got off the sidelines and into the game to grab their share of the bailout money, but now the clock has run out. We will be watching the numbers for July and August very closely. General economic conditions seem to be worsening. They're calling it the "re-recession". Put the oil spill on top of a declining stock market and already high unemployment, and there is plenty of reason for pessimism.However, we are seeing good homes that are well-maintained and priced right selling and selling quickly. If you are wanting to sell your home but waiting for a better market, there's no reason to hold back. It's going to be a long time before prices recover, and there are buyers are out there now. If you
are looking to buy, we are seeing some real bargains out there, and even if prices continue to ease downward, it won't last long and it won't be by much. Mortgage rates are at all time lows.
Tampa Bay's Inventory is good. This just might be the best buying opportunity that will come along. So maybe it's time to accept that today's market is the new reality – not a dip in the chart, but a long-term adjustment to real estate values and volumes. It will be a long time before we see home values reach their '06 levels. In fact, adjust for inflation and we may never see those numbers again. And the volume? The unhealthy feeding frenzy of the past gave us a false sense of normal. Today's level of activity has room for improvement, but is a more reasonable reflection of real demand.
We've also learned that Short Sales are not a short term phenomenon. There are just too many homeowners out there who find themselves upside down but needing to sell. Short Sales will continue to be a large part of the market.
With that in mind, we have added a Short Sale Facilitator to our staff; give us a call if we can help you, or if you have questions about the process.
Thinking of Buying or Selling? Contact us or Call 813 784 7744 or visit Tampa Bay's MLS Website