Westshore Yacht Club homes, town homes and condos in a luxury gated community in South Tampa.
If you are looking for the NEW Construction Casa Bahia Condos, here's the most current information.
For Resales in the Westshore Yacht Club, please contact me here!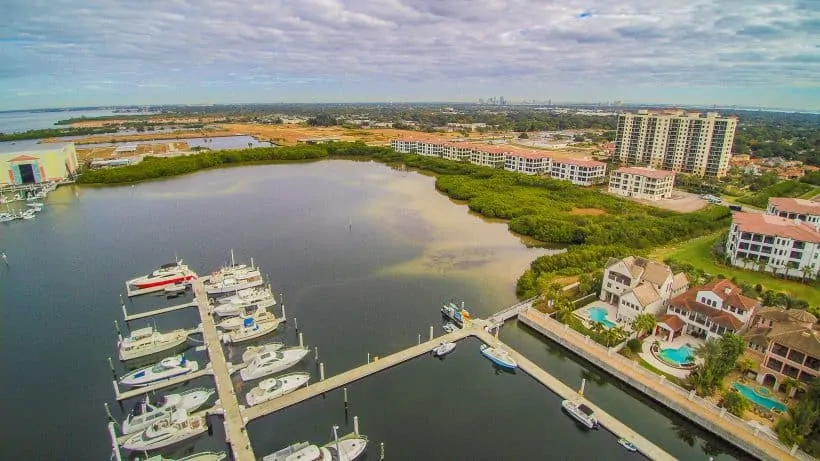 When you take a tour of the community you'll notice that the people who are living there are enjoying life and taking advantage of the wonderful amenities this luxurious, resort style community has to offer.  There are so many things to do, you may just decide to stay home and relax on the weekends.
I love the tranquil Spa! The fitness center is state of the art with views of the water.  They offer complimentary towels, a very nice locker room with showers, blow dryers, and toiletries.  It's really everything you'd expect a high-end club to be.  There are also 2 heated pools, 2 restaurants, 2 bars, a billiards room and a yacht shop for supplies. 
If you've been looking to purchase in South Tampa, you'll know a single family home is nearly impossible to find under 600K.  Other options are townhomes and condos.  If you need a 3/2 and 2 car garage, approximately 1900 square feet of living space, you may want to consider one of the townhouses or condos for sale at the Yacht Club.  They are solid block construction on all floors, built to current hurricane standards, and have many upgrades like granite, stainless steel appliances, and high ceilings.  Another nice feature of the community is that there is plenty of parking for guests.  Something you don't find in South Tampa Town home communities.
These Town homes were once selling for 450-650K  years ago. The same units are now selling for 300K and up.
The Westshore Yacht Club has become a lifestyle choice for many buyers…… "where you live is as important as how you live".  Isn't that the truth?
Please contact us to schedule a showing or list your home for sale. Call Rae at 813-784-7744