Fairy-Tale Listing Is More Than Just High-End Condo
Castillo at Westshore Yacht Club Offered For Sale at $549,900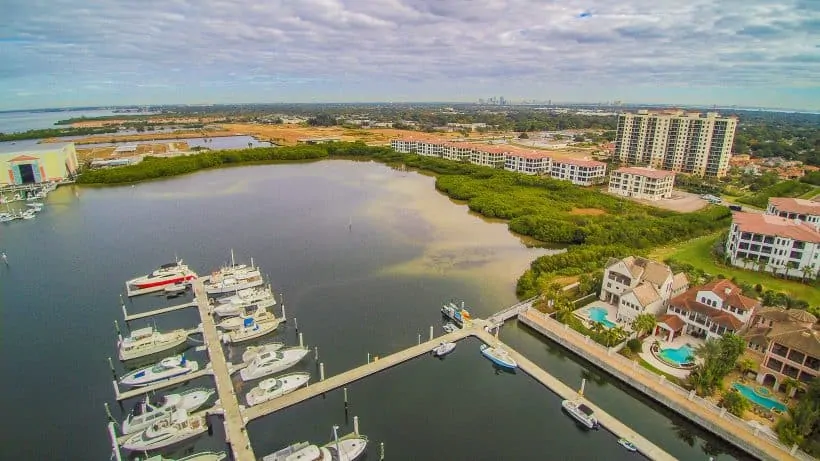 Some real estate listings have that fantastic, once-in-a-lifetime feel. My new listing at Castillo at the Westshore Yacht Club – with its luxurious fountains, arches and palm trees plus balconies overlooking the water – is one of those.
Can we start with the location? The Westshore Yacht Club is gated and secure, but that's not the true draw. The magnificence of access to Old Tampa Bay (and marina access!) married with the proximity of city life – that pairing is what makes this spot on the map phenomenal.
This location is literally minutes from first-class culture-and-entertainment venues in both downtown Tampa and St. Pete. Plus you don't even have to break a sweat to get to Tampa International Airport (unless you're hitchhiking!)
That's why this area near the big bridges is the site of so much upscale living. The area will only get hotter as developers continue to dream up luxury multifamily residential units. It doesn't take much strong-arming to sell a sunset view!
As for the future, more high-end retail and office space is on the drawing board. It may be pie-in-the-sky at this point, but (as you may know) the St. Pete mayor is pushing for a high-speed ferry to offer a scenic shuttle for people between Tampa and St. Pete.
And then there are the amenities at the Yacht Club: a spa with massage rooms, a nail salon, two pools (adults-only or family) and fitness room plus theater and billiards room. With a restaurant, the Bay Club, and bars including a tiki bar at hand, and the premises staffed with an on-site concierge manager, Castillo at the Westshore Yacht Club exudes a resort feel.
The Bay Club membership is included in the HOA fee, which includes themed dining nights as well as movie nights for the kids and even live entertainment. Peruse the calendar here: http://www.webvesta.com/wyc/calendar.asp Surely the occasional Sunday Breakfast by the Bay is a draw on days you want someone else to prepare your eggs benedict. Plus, you can have meals or snacks delivered to your home or boat.
As for the Yacht Club itself, the 149-slip deep-water marina enables boat-owners to store their watercraft right in the backyard. Vessels with drafts of seven to eight feet can be accommodated. At a moment's notice you can slip away to view a sunset or the panoramic skyline or search for a pod of dolphins or throw a line in the water – whatever your pleasure.
Saving much of the best for last – consider the inner sanctum of this condo. We're talking about 2,000 square feet of space in a convenient privacy-protecting three/two split floor plan, two balconies (one with a westward view), two covered secure parking spaces and a storage unit. A private elevator takes you to your private foyer and the front door, which opens onto breathtaking views that offer a sheltered feel while at the same time bringing the outdoors in. A white kitchen and move-in-ready neutral walls (light honey-butter-caramel) make the space seem huge.
Custom extras include high-end fans and pendant lighting, twin bookcases flanking the electric fireplace, snazzy tile backsplashes in the kitchen along with stainless steel appliances, and custom cabinetry and built-in storage in the master bedroom and bath. Sunlight spills into virtually every room.
Anticipating big crowds of overnight guests? The building provides two guest suites at $75 per night. But you may not need the extra room, as this spacious condo has plenty of nooks and crannies for reading and lounging plus a generous kitchen for cooking and chillin'. 
Does this look like your dream place on the water? Is it your home to downsize into or your inspirational luxury pad? If so, contact me here. 
Within the secure gated community of Westshore Yacht Club, you'll find single family homes, townhomes and the new Casa Bahia Condominiums which are located West of the Castillo high-rise.
Some of the advantages to living in Castillo are that the residents have their own private pool, fitness center, clubhouse and theater room. While you are required to be a member of the Yacht Club to live in the community and a portion of your HOA fees cover the membership, you also have access to use all the amenities at Westshore Yacht Club, (2 pools, restaurants, fitness club with daily classes and a day spa).  Have a boat? Then you also want to check out the Yacht Club's 149 boat slip marina.
Here's a list of condos currently for sale at the Waterfront Castillo Hi-Rise on Tampa Bay!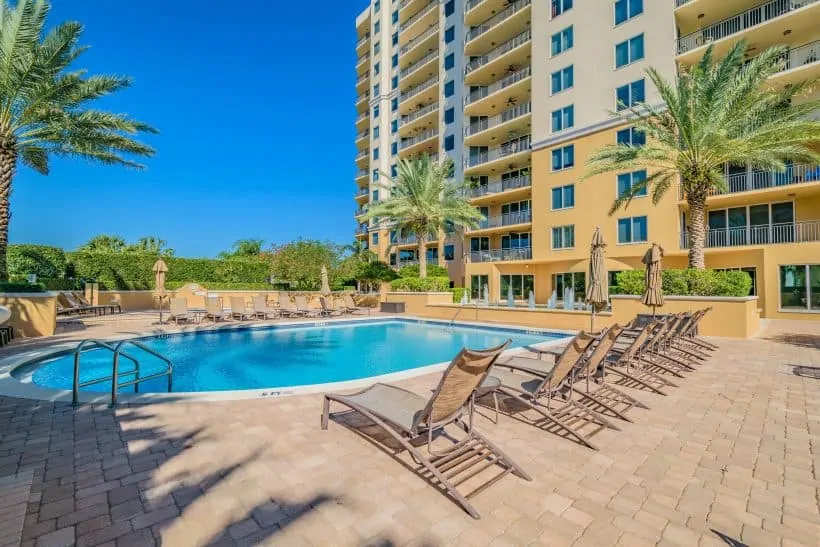 Call Rae 813 784 7744 for more information on buying or selling at The Westshore Yacht Club.