HAFA Stands For: Home Affordable Foreclosure Alternatives Program
The HAFA program took effect on April 5, 2010—although some servicers may implement it sooner, if they meet certain requirement–and sunsets on December 31, 2012.
Home Affordable Foreclosures Alternatives Program: Guidelines and Forms
HAFA provides incentives in connection with a short sale or a deed-in-lieu of foreclosure (DIL) used to avoid foreclosure on a loan eligible for modification under the HAMP program. Servicers participating in HAMP are also required to comply with HAFA.
A list of servicers participating in HAMP (including HAFA) is available by contacting us.
HAFA Provisions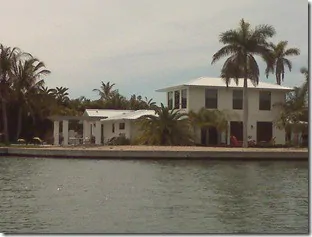 Complements HAMP by providing a viable alternative for borrowers (the current homeowners) who are HAMP eligible but nevertheless unable to keep their home.

Uses borrower financial and hardship information already collected in connection with consideration of a loan modification.

Allows borrowers to receive pre-approved short sales terms before listing the property (including the minimum acceptable net proceeds).

Requires borrowers to be fully released from future liability for the first mortgage debt (no cash contribution, promissory note, or

deficiency judgment is allowed).

Uses standard processes, documents, and timeframes/deadlines.

Provides the following financial incentives:

$3,000 for borrower relocation assistance;

$1,500 for servicers to cover administrative and processing costs;

Up to $2,000 for investors who allow a total of up to $6,000 in short sale proceeds to be distributed to subordinate lien holders, on a one-for-three matching basis.

Requires all servicers participating in HAMP to implement HAFA in accordance with their own written policy, consistent with investor guidelines. The policy may include factors such as the severity of the potential loss, local markets, timing of pending foreclosure actions, and borrower motivation and cooperation.
Need a Real Estate Agent to list your home as a short sale? Contact Me: Rae Anna Conforti, P.A. –Realtor
See Also: Hiring an attorney to represent you in a Short Sale