House Stealing: How Someone Can Take Possession of Your Home – at Least on Paper
You've bought a home. The documents are all properly filed in the courthouse. And maybe you're even approaching the point of having all the loans paid off. No worries, right?
Unfortunately, home-sweet-home can sometimes offer up a nightmare scenario. An unscrupulous person intent on mortgage fraud can commit acts that could sabotage your financial well-being – acts that you may not detect for months or even years!
That's why you might want to consider signing up for a free service that many government record-keepers now offer free – mortgage fraud alerts. The alerts won't stop evildoers from attempting to commit fraud. But the alerts can let you know quickly whether your home and property deeds have been tampered with.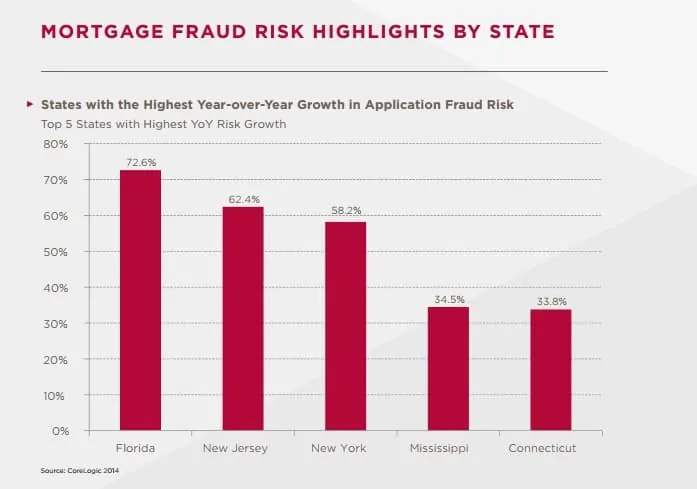 First: Understand the Problem
It's hard to fathom how this could happen, but someone could actually record a fraudulent deed or lien against your property. This can make it appear that someone other than you owns your home or property.
Property and mortgage fraud is one of the fastest growing white-collar crimes in the United States and Florida is number 1 on the list, reports Corelogic. Many cities and counties across the country have reported the recording of fraudulent documents that can upend the world of the rightful homeowner.
The FBI does a good job of outlining the crime of house stealing here: House Stealing: The Latest Scam on the Block.
You'll notice that the article was written in 2008 and therefore offers no remedy or method for homeowners to protect themselves.
More details on house stealing can be found in this more recent article by Identity Protection, powered by Equifax: House Stealing: When Identity Theft Leads to Mortgage Fraud.
Mortgage fraud alerts that are now being offered – free – take at least a step in the right direction to enable homeowners to save themselves undue grief.
Here's What Pinellas and Hillsborough Have to Offer
The Pinellas County Clerk of the Circuit Court's office puts forth a fair amount of information here:
http://www.pinellasclerk.org/aspInclude2/ASPInclude.asp?pageName=propertyfraudalert.htm#1
A Q-and-A at this page contains information such as: "Someone can create a fraudulent document that will deed your home to them and then record that document in Official Records." There are also instructions about how to sign up for the fraud alert service if you own property in Pinellas County.
The Hillsborough County webpage is here: http://pfa.fidlar.com/FLHillsborough/
The information isn't as comprehensive as that on the Pinellas County site, but the warning is clear: "Scammers file fake deeds, making it appear as if they own homes that are not actually theirs. These scammers then trick people into giving them money to rent or buy those homes."
What do you get if you sign up for an alert? You'll receive an emailed alert about ANY document that is recorded in your name in the county records office. Keep in mind that if your name is Amber Smith, you'll receive documents involving all of the Amber Smiths in your county.
Other Types of Mortgage Fraud Are Prominent in Florida
In a separate but equally fascinating development, the number of mortgage applications that contain fraudulent information went up in the second quarter of 2014 compared with the same period of 2013, according to a report by CoreLogic. The rate was .69 percent in 2014 compared with .67 percent in 2013. Nationwide this amounted to fraudulent information affecting almost $20 billion in mortgage debt, with Florida experiencing the highest year-over-year increase of any state.
Don't let the fear of identity theft plus mortgage fraud scare you away from the dream of home ownership! Sign up now for the mortgage fraud alert and tell your friends and family to do the same. 
For a deal that's completely on the up-and-up, don't hesitate to send me email or give me a call!