Andalucia Waterfront Boating Community in Apollo Beach | Lot For Sale
One of the advantages of being a Realtor in Tampa for many years is enjoying insider knowledge of the region's most intimate, inspiring and lesser-known pieces of paradise. Whether you're scaling up to a new home or relocating, I invite you to delight in this daydream:
Imagine yourself in Apollo Beach, with its assortment of parks, nature preserves, recreation areas and even dog parks. The landscape gives you a taste of water and mangroves and the wildness that Florida used to be. If children are a part of your life, they'll revel in the plethora of sea creatures that have been around for millions of years in a neck of the woods that allows for some closeup viewing.
Florida's wild places long ago yielded ground to those of us who love living here, and it's rare to find a waterfront lot in such an area, but I'm lucky enough to be able to list 6111 Lagomar Lane in Apollo Beach. It's inside the luxury gated community of Andalucia, and it covers a quarter of an acre.
You can take a quick look here: 
https://www.tourdrop.com/dtour/327985/Video
Apollo Beach: A Well-Kept Secret?
While often overlooked in favor of better known Gulf beach vistas, Apollo Beach offers hundreds of acres of priceless, preserved mangrove swamps and environmental areas. Amazing given the setting, the essentials of modern living are at hand as well, including schools and a new St Joe's Baycare hospital close by. A new open-air mall is planned at Big Bend and I-75. 
A Superb Location, Direction and Orientation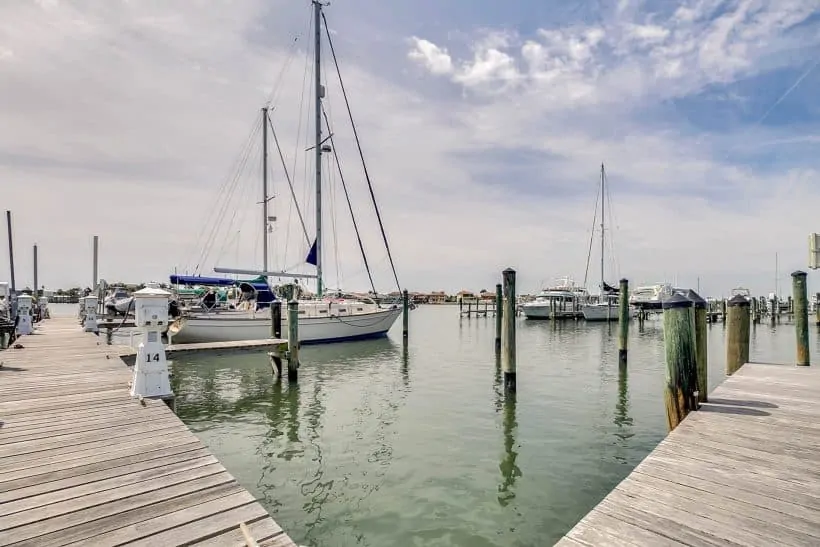 Here you will build your dream home, tucking your boat into your own 45-foot boat slip, where it's always ready to launch to the 20-minute boat ride to the Gulf. You'll be living on the Bal Harbor side, facing southwest, protected from the harsh winds and sometimes extreme waves of the open bay. (Homes facing west on the open bay are considered less desirable.) You'll also be sheltered from extreme, direct sun rays of afternoon and evening, given the southwest orientation.
No home plans or blueprints? No problem! The seller possesses plans for a new 4,200 square-foot home, worth $20,000, and those plans convey to you as part of the deal. Andalucia features natural gas and private roads, with million-dollar homes already built throughout the community. Most homes are Spanish/Mediterranean style, and few waterfront lots remain.
Water is the Star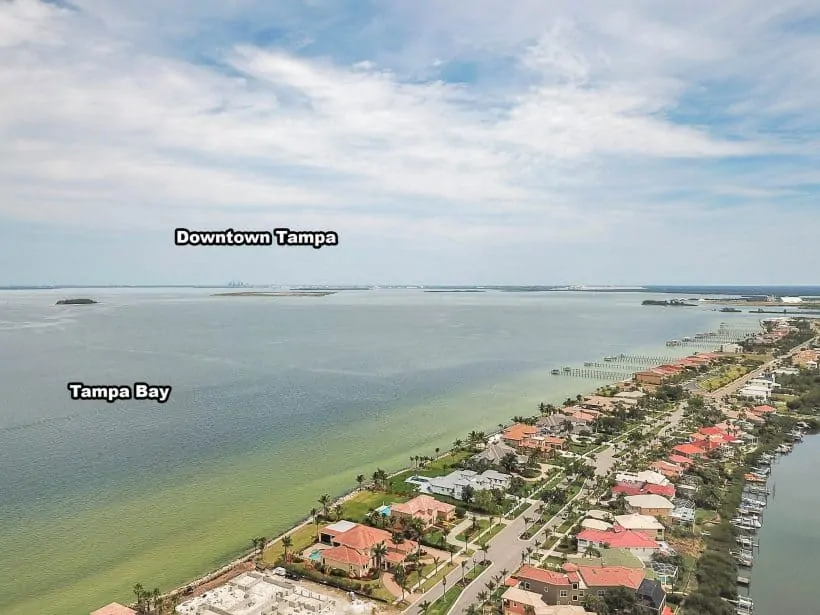 Back to the daydream: The No. 1 asset of this location is the waterfront vista. Gleaming bay waters stretch out to a vast panorama with St. Petersburg and downtown Tampa skylines providing a faint and shimmering horizon. Your boat slip is situated just steps away from the Andalucia Yacht Club with its amenities of water and electricity. Fishing and boating are year-round activities.
Ah, Andalucia!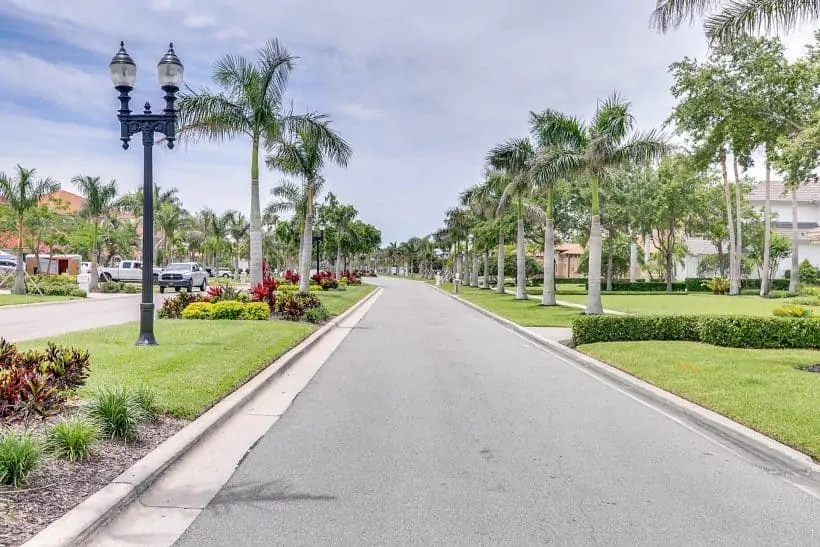 The community is one of palm-tree-lined streets imparting a resort feeling, and there's even a lagoon with water features. Its namesake, Andalusia in Spain, conjures up gypsy music, beaches, fiestas, tapas and bullfighting. Put on a little gypsy music, and you can generate that European Mediterranean-Atlantic Ocean feel here in the Tampa Bay region – minus the bullfighting, of course! You'll feel like you're on vacation year-round with the community's playground, clubhouse, and tennis courts.
If a picture of the home of your dreams is starting to gel, give me a shout!
Click here for full listing details